*Post contains affiliate links
I'm sure you've heard all about Amazon Prime Day over the last couple of weeks. And you're probably getting a bazillion emails on the subject today (and probably tomorrow). Sorry about that! But there really are a lot of great deals going on right now, and I'd hate for you to miss out!
Side note: Be sure to like me on facebook for individual deals!
Amazon Baby Registry
is giving away FREE Munchkin Latch BPA-Free Baby Bottles to Prime members who make a purchase on their registry. So, add something baby-related that you want to your Amazon baby registry, then buy it today or tomorrow (July 17th 2018). Then you'll get the free bottle! The promotion starts today (July 16, 2018 at 3pm ET) and runs until supplies last. And if you have a baby registry, don't forget to also sign up for their free baby box. The one I received is pictured below.
*Must be a Prime member to qualify for the box. Contents may differ according to availability.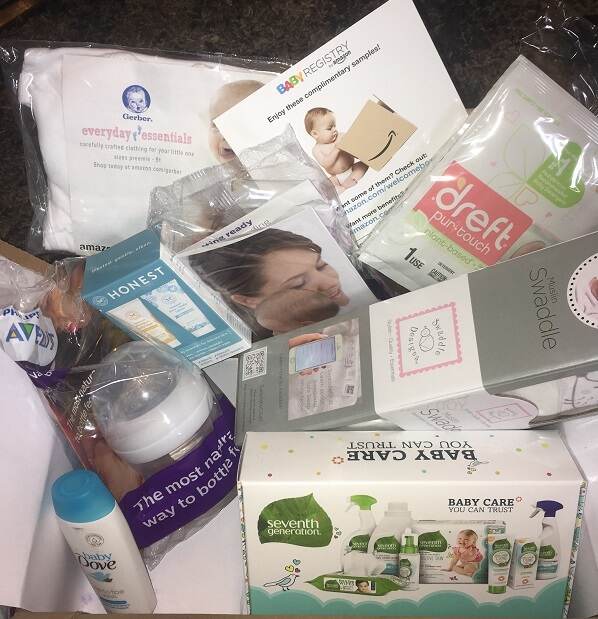 If you are an avid reader, you may be interested in this deal for 3 months of Kindle Unlimited for only 99 cents! There are tons of free books included with the trial. Don't forget the Kindle Fire, if you don't have one already! If you prefer to listen to your books, there is also a deal on Audible. You can get 3 months for $15 (that's 66% off!) or a free month of Audible, which includes 2 free audio book downloads. And if you don't have the Trim Healthy Mama Plan book, this is your chance to get it for free, because it is now included in the Audible library!
Plus, there will be deals on pretty much every other Amazon product today and tomorrow (Prime day ends tomorrow July 17th!). Sign up for a free 30 Day trial of Amazon Prime if you're not already a member! Cancel anytime.

What Prime Day sales will you take advantage of?