This post brought to you by Netflix. All opinions are 100% mine.
If you haven't heard of Netflix I'm not sure where you've been because they're one of the most well-known names in the world of entertainment! With a monthly subscription, you can watch your favorite movies and TV shows on your TV, iPad and even your smart phone!
Watching your favorite classics while the turkey is in the oven can be a great way to bring the family together on the holidays. And since Netfilx has the latest movies, you can add some new ones to the mix! Some of our holiday favrites are Elf, Home Alone and The Grinch!
Netflix has partnered with celebrity chef Curtis Stone to create custom holiday recipes and I'm excited to get to share one with you that I recreated: Freddy's Sticky Saucy Barbecued Riibs
Serves: 8
Prep Time: 5 hours (includes marinating time)
Cook Time: 4 1/2 hours (for barbecued ribs) or 2 1/2 hours (for oven-baked ribs)
Ingredients
Spice Rub (BTW, this spice rub would make a good homemade gift!):
1/4 cup packed light brown sugar
3 tablespoons sweet paprika
2 teaspoons freshly ground black pepper
2 teaspoons kosher salt
1/2 teaspoon cayenne pepper
1/2 teaspoon ground cumin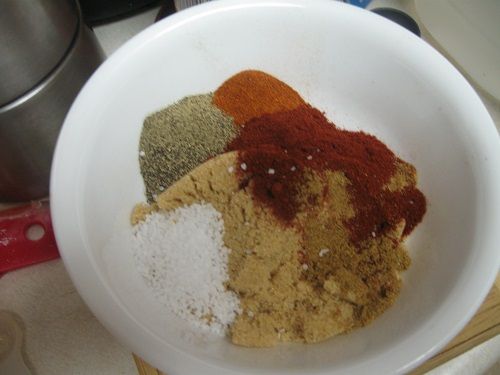 To prepare the spice rub: 1. The day before you cook the ribs, make the spice rub. In a medium bowl, mix the brown sugar, paprika, black pepper, salt, cayenne pepper, and cumin together. Place the ribs on 2 large baking sheets and rub the ribs all over with the spice mixture. Cover and refrigerate for at least 4 hours and up to 24 hours.
Barbecue Sauce (can be made up to 2 weeks ahead, cooled, covered, and refrigerated; reheat before using.):
2 tablespoons canola oil
1 yellow onion, chopped
3 garlic cloves, finely chopped
1 teaspoon smoked paprika
1/2 cup whiskey (I used 1/2 vanilla extract, 1/2 water and it turned out great!)
1 1/4 cups cider vinegar
2 cups reduced-sodium chicken broth
1 1/2 cups ketchup
1 cup honey
2 tablespoons Worcestershire sauce
2 tablespoons yellow mustard1 teaspoon kosher salt
1/2 teaspoon freshly ground black pepper
1/4 teaspoon cayenne pepper
Ribs:4 racks pork baby back ribs (2 1/2-pounds each)
3/4 cup cider vinegar
To make the barbecue sauce: In a large saucepan, heat the oil over medium heat. Add the onion and cook, stirring often, for about 5 minutes, or until tender. Stir in the garlic and cook for about 3 minutes, or until the garlic is tender.
Stir in the paprika, then stir in the whisky and vinegar, bring just to a simmer, and simmerfor 3 minutes. Stir in the broth, ketchup, honey, Worcestershire sauce, mustard, salt, black pepper, and cayenne. Bring the sauce to a simmer over high heat. Reduce the heat to medium-low and simmer uncovered, stirring often to prevent scorching, for about 30 minutes, or until the sauce reduces and thickens slightly. Remove from the heat.
To bake the ribs: Position the racks in the center and upper third of the oven and preheat the oven to 375°F. Cover the ribs on the baking sheets with foil. Bake the ribs, rotating the baking sheets and basting the ribs after the first 45 minutes, and recovering them with foil, for 1 1/2 hours, or until the ribs are tender and the meat has shrunk from the ends of the bones.
Uncover the ribs, baste them with the barbecue sauce and continue baking for 10 minutes, brushing them lightly with the barbecue sauce every few minutes or so, allowing the sauce to set before applying the next coat.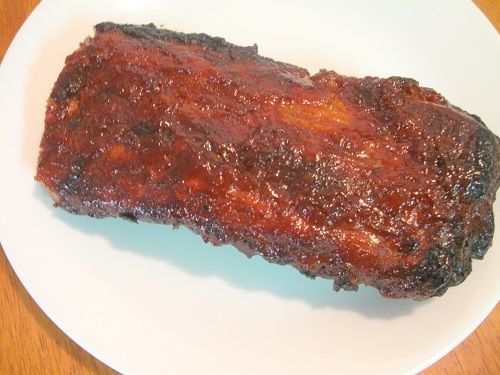 Serve with additional sauce!
This was actually the first time I've made ribs myself, and I may have started something here because my husband really liked them!
What I think is so great about Netflix is you can watch the latest and greatest movies without having to buy them all and have them take up space. And you can watch them anywhere!
What Netflix movies or TV shows will you be sharing with your family for the upcoming holidays?
Don't forget you can also Like Netflix on Facebook, Follow @Netflix on Twitter and Follow Netflix on Pinterest!