This is a sponsored post. All opinions are mine.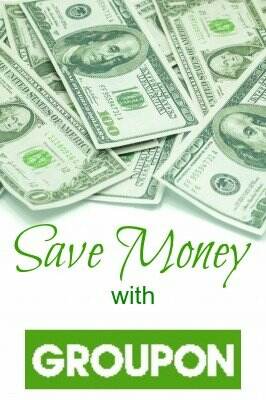 Since we've recently moved from an apartment to a house, we have figured out our expenses are going to go up a fair bit and we are going to be pushing our financial limits more than ever. That means that getting the most we can for our money really matters.
If you have ever moved before, especially from an apartment to a house, you know that there are lots of nit-picky little things you may need of want do get your household functioning properly. And Groupon Goods offers some great deals on products that can help you with that!
For example, I found an Aduro PowerUp 40-Watt 6-Port USB Charging Station for only $18.99 and an HP Envy 4516 Wireless All-in-One Inkjet Printer for $59.99. In the Home and Garden section I found a recliner for $229 and a Smartphone-Connected Body-Composition Scale for $34.99.
Groupon doesn't only help you save on goods, however. There are also great deals to be had on dining, shopping and entertainment!
I will have to curb my love for eating out and shopping considerably, but it would be unrealistic for me to cut these things out completely. And with Groupon, I can make sure that when I do go out to eat, or go shopping I'm getting the best deal I can!
Are you excited about saving yet? It's so easy there is no reason to not just go ahead and take a look. You may just find that deal you've been looking for!
*Groupon on facebook* Groupon on Twitter*
Have you gotten some great deals on Groupon Goods? Tell me about your deals below!
Save