This post brought to you by Provost Academy. The content and opinions expressed below are that of An Ordinary Housewife.
My UnVirtual School Idea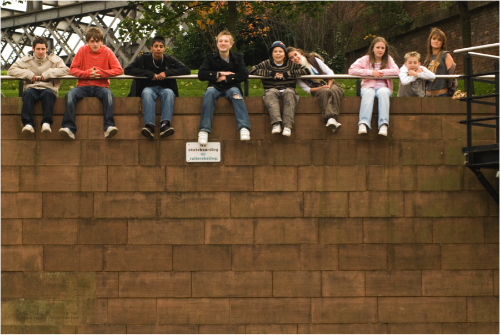 During the last couple decades, we have made great strides in technology. This has affected many aspects of our lives–business, entertainment, education and even our social lives. While this advancement in technology has been, in many ways, a very good thing, it has also changed the way people relate to one another.
Provost Academy is an online public high school that currently serves Colorado residents.They are an accredited school, and since Provost Academy is part of the public school system, there is no cost to enroll.
The flexibility an online program offers is a great advantage to attending an online school. Also, some students do better outside of a formal classroom setting and an online school allows students to learn at their own pace.
However, high school is also an important time for building relationships and learning how to interact with people and these are advantages sometimes lacking in online courses.
That's why the goal of Provost Academy is to create an environment that incorporates a social aspect of learning into the online school experience.
How does Provost Academy provide social interaction to their students?
Teacher interaction: Each student is assigned an academic advisor with whom they interact by phone or email at least once a week. This academic advisor will make sure the student stays on track and adjust the student's individualized learning plan if necessary.
Secondly, students will have access to a homeroom teacher manages the social network-based homeroom environment where students have the opportunity to connect with both a teacher and approximately 50 other students.
Finally, class teachers provide live classes or small group instruction, answer student questions, grade assignments, and give feedback. They also communicate with students and families about class performance and provide individual instruction.
Peer interaction: Students have an opportunity to interact with peers in their live classes and tutoring sessions, and have opportunities to work on group projects and discussions. They can also contribute to to class blogs and forums.
Also, there are opportunities for students to be involved in extracurricular clubs and organizations with other Provost Academy students.
Provost academy also organizes events and field trips. This gives students a chance to interact with one another. This even includes social events.
I took a few online courses in college and they certainly never provided the level of interaction that Provost Academy does. In fact, I never interacted with "classmates" at all, and very little with the teachers.
Check out the following video about Provost Academy. Provost Academy is the UnVirtual online school, putting the social into the online learning experience.
Though Provost Academy has a lot ways of incorporating social interaction into their students' education, they are looking for even more ways to allow students to connect.
Perhaps a class Facebook group or group chat would be a good idea. If there was enough interest, a sports or academic team could be started. Whatever they may be, Provost Academy wants to know your ideas are for improving their online learning experience.
So, do you have an idea for #MyUnVirtualSchool?