Benefits of Breastfeeding for Mom and Baby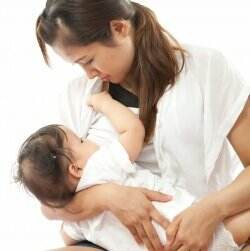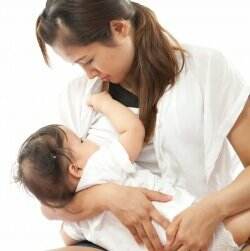 Image courtesy of Jomphong / FreeDigitalPhotos.net
 As I've mentioned in previous posts, August has been deemed National Breastfeeding Month and this week is World Breastfeeding Week. So today I'd just like to note some of the benefits of breastfeeding.

Mommy's milk is the perfect food for your baby. Your milk is designed for your baby. Breastfeeding is recommended up to 2 years old by the American Academy of Pediatrics, but remember any time you spend giving milk to your baby is beneficial, whether it is 2 years, 6 months or a week.
One thing that is really important–possibly the most important–is to have good support, particularly from your baby's father. If you don't, it can be very difficult.
One thing that might help is having him attend a class on breastfeeding with you. You may be happy to spend hours in books and on the internet researching all things pregnancy and newborn, but he is probably not.  By going to the class he will get a lot of great information about the benefits of breastfeeding, baby's signs of hunger, kangaroo care and more.
So what are the health benefits of breastfeeding for baby?
Breastfed babies tend to have less constipation, as mother's milk works as a gentle laxative.
Breastfeeding has been linked to higher IQ scores in some studies.
Breastfed babies are thought to have fewer ear infections, respiratory illnesses and allergies and may have lower risk of SIDS.
Breastmilk is thought to lower the risk of diabetes, obesity, and certain cancers, though the research on these is not conclusive.
Benefits of Breastfeeding for Mom
Breastfeeding burns extra calories so it can help you lose pregnancy weight.
Breastfeeding also lowers your risk of breast and ovarian cancer and may lower your risk of osteoporosis.
It gives Mom and Baby time for bonding and may relieve stress and help prevent post-partum depression.
Breastmilk is free and formula can get expensive, especially if you are exclusively formula feeding. Also, formula feeding requires making and heating up bottles.
This post is just meant to be an overview of benefits and is in no way meant to judge moms who cannot or choose not to breastfeed. Believe me, as a 3rd time mom compelled to supplement with all 3 babies, I know how difficult and discouraging it can be! I do what I can, but there are many other ways to be a great mom!
Did you/how long did you breastfeed your babies?