Disney Princess Pop Up Book
Disney Princess Pop Up Book
I received a book for my review. All opinions are my own.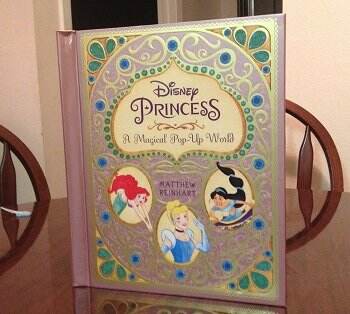 My 5 year old is a typical princess loving "girly" girl. She loves dresses and dolls and everything Disney princess. So the most amazing Pop up book I have ever seen is the perfect gift for her.
Disney Princess: A Magical Pop-Up World by Matthew Reinhart is unlike any pop up book you've ever seen . Seriously, to call this a pop-up book is an understatement.
Each page of the book opens up to a scene from a Disney movie. And the scene becomes another scene. Not only do the pages pop-up, but even the pop up pages have pop ups.
For example, here is the pop up page featuring The Little Mermaid. On the left of the picture below, you see the scene that shows Ariel in her grotto. Then, if you pull up the tab at the bottom of the scene, it becomes the boat scene with Ariel and Eric (on the right).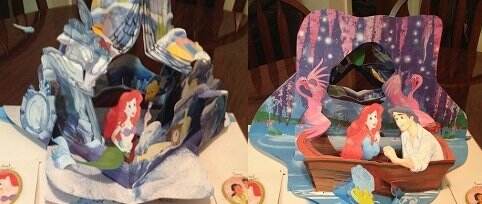 My husband was completely impressed with this book. And he's not normally impress with "Disney princess stuff." But he does appreciate a great piece of art. And the design of this entire book is just incredible.
The only downside I could see with this book is that all it would take is for one piece to get messed up and it could throw the whole book off. So, make sure your child is responsible enough to handle the book, or is supervised. 
Overall, this is a beautiful book and would be treasured by any little girl for years to come!
Matthew Christian Reinhart studied industrial design at the Pratt Institute in Brooklyn before finding his calling as a paper engineer. His books include the best-selling Star Wars: A Pop-Up Guide to the Galaxy, A Pop-Up Book of Nursery Rhymes, and DC Super Heroes: The Ultimate Pop-Up Book, among many other award-winning titles.