Make it Monday: Self-Rising Flour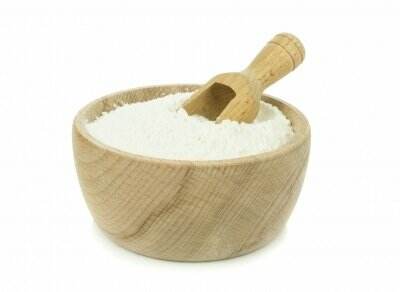 So you come across a recipe that looks great. But wait. It calls for "self-rising flour." I don't buy bags of self-rising flour. Who knows if I'll ever use it for more than the one recipe? There's gotta be a way around that. Well guess what?
It's easy to make your own self-rising flour!
Mix together in a bowl or storage container:
4 cups of all-purpose flour minus 2 TBSP
2 TBSP baking powder
2 tsp salt
Easy peasy! And now you have self-rising flour. Keep it up to a few months. By the way, it's also easy to make your own baking mix and powdered sugar!