3 Ways to Introduce More Fresh Air Into Your Home
This is a sponsored post.
Ways to Introduce More Fresh Air Into Your Home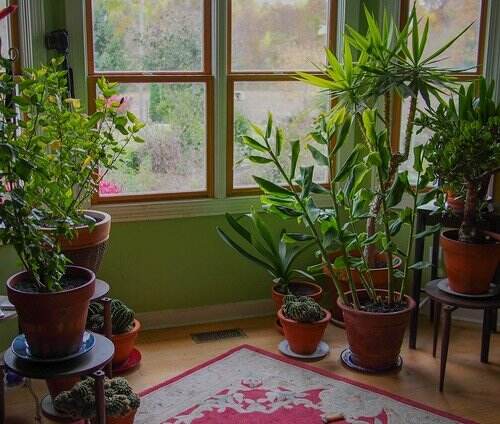 If you've ever begged your children to go outside or made a promise to spend more time outdoors, there's good reason. Americans spend up to a staggering 90 percent90 percent of their time indoors, failing to reap the physical and mental benefits of heading outside.
To exacerbate this problem, studies also show that indoor air can actually be more toxic than outdoor air. Fortunately, you can eliminate stagnant, polluted indoor air and replace it with fresh, ventilated air by following a few simple tips.
Get Some Houseplants
Houseplants add an earthly element to your home and excellent decor, but theyre also effective at removing contaminants from the air and producing fresh air in the process. When NASA was searching for ways to clean the air in the space station, they turned to flowers, shrubs, and trees to get the job done. According to NASA's findings, 18 houseplants are excellent air purifiers, removing harmful toxins such as benzene, formaldehyde, ammonia, and xylene.
To add a bit of flair to your houseplants, you can create your own potters, decorate them to match the room, or paint them to accompany the shape or color of the plant or bloom.
Make Your Own Air Freshener
Air fresheners make your home smell great for the holidays, when you have guests over, or to mask the smell of pets. However, aerosols and other scented products may actually cause your indoor air quality to suffer. Many of these air fresheners contain volatile organic compounds that can cause serious health risks. Short-term exposure can lead to dizziness, fatigue, and nausea, while long-term exposure can cause damage to the liver, kidney, and nervous system.
To avoid these health risks and artificial smells, make your own air freshener from natural scents. Essential oils and coffee are two easy-to-find options for creating a healthy air freshener, but you could also make your own potpourri with lemon, rosemary, cinnamon, cloves, and some hot water. If you go this route, use your creativity to find a scent that appeals to you or the season.
Switch to Beeswax Candles
If you love scented candles or the aesthetic of candles in your home but don't want to pollute the air, make the switch to beeswax candles. Most candles are made from petroleum-derived paraffin. When burned, they release soot, toluene, and benzene into the air, each of which can affect your indoor air quality.
To enjoy candles while getting rid of the pollution element, try beeswax candles. These candles give off no harmful emissions, ionize the air, and neutralize toxic chemicals in the air. The best part is that you can make your own beeswax candles to fit your tastes or style. Once you're done, you'll have the look you want without the unpleasant side effects.
Bringing more fresh air into your home probably isn't something you think about regularly, but it makes all the difference to your health. Not only will you enjoy clean, ventilated air, but you can also use your creative side to make it a fun project for everyone in your family to enjoy.
Image via Flickr by F. D. Richards