Thrifty Thursday: Get the Most out of Your Toiletries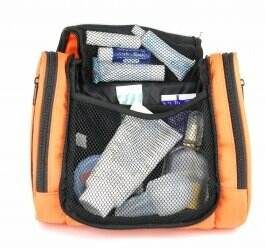 Image courtesy of artur84 / FreeDigitalPhotos.net
     Here are a few ways to make some of your toiletries and personal care products last longer, thus possibly saving some money because you don't use the items up as fast. Some may be familiar, some you may not have thought about. 
     1. Take care of your razors. Whether it is a disposable razor, or one of those fancy, expensive ones, you can make it last longer by keeping it dry. After each use, rinse it and dry it off going away from the blade. This way it won't rust, as often the blades rust before they get dull. 
     2. Use less toothpaste. You only actually need a pea-sized dollop of toothpaste. I know the commercials and ads who it almost the length of the toothbrush–but these ads are from the companies that profit if you use it up 3 times as fast. Most of it gets spit out the first time.
     3. Get the most out of your hand soap. If you get to the bottom of your soap pump and you know there's a tad more soap in there, because you can see it, but it's "avoiding" the bottom of the pump, add about a tablespoon of water to it and swish it around and let it sit till next time. This thins and expands it just enough to allow you to get a few more pumps out of it without watering it down too much. When you get to that point again, add a little more water and just dump it all in your hand. It should be just enough for one last wash. 
     This is assuming you're using disposable soap pumps. Of course, ideally, you have a soap dispenser to refill. I even refill the "disposable" ones.
     4. Use just a 1/2 teaspoon of shower gel on your loofah or bath puff. You don't really need more than that once it suds up and saturates the bath puff. You can use it all over your body. 
     5. Same thing with shampoo and conditioner. You don't really need that much. Put a quarter-sized dollop in your hand and scrub it really well into your scalp. When you get to the last bit that won't come out, add a tablespoon or two of water (like the soap pump), swirl it around to get it all off the sides, then dump it on your head.
     6. Use those bar soap remnants. Collect soap "remnants" in a bath mitt, or cheaper yet, a (clean) old sock and use it in the shower. Or you can heat them in a saucepan on low heat with a little water to make liquid soap. You can add it to your hand soap dispenser. 😉 
     7. Cut open tubes and check under lids. You can usually get a few more uses out of things with a gel or cream consistency. This goes for toothpaste, face cream, diaper cream. Trust me, there is always some that won't come out otherwise! 
     If you have any other ideas on how to make your toiletries or cosmetics stretch, I would love to hear them!