Toddler Saying No All the Time?
Toddler Saying No All the Time?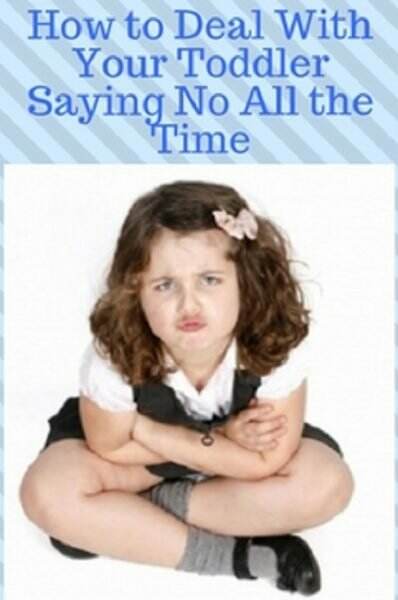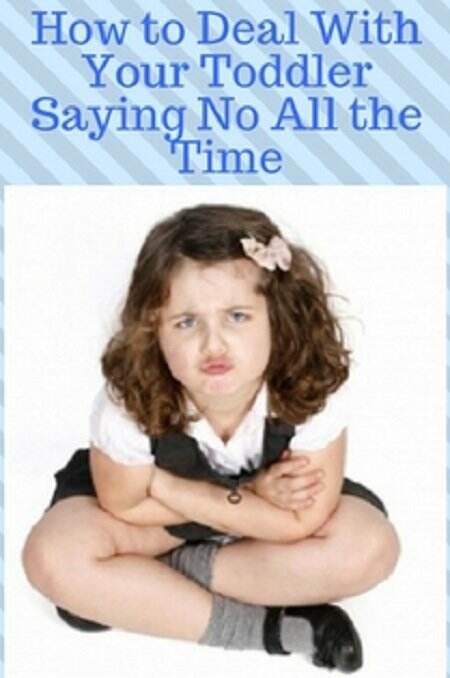 If you've been a parent for at least a few years, you've probably dealt with the issue of your toddler saying no all the time. You may even be dealing with this right now. It can be frustrating, but it doesn't mean you are a bad parent. This guest post by Marina from Parental Journey will help you figure out how to navigate this trying time in your child's life!
Your little one keeps saying no to everything – and you cannot figure out why? Don't worry, you are not alone! A study in Child Development journal showed that 2- and 3-year- olds argue with their parents 20 to 25 times an hour! And that's completely normal. At this age, toddlers are coming to the realization that they can be assertive and they have the need to stand up to you. Arguing with you is one way they develop their confidence.
Of course, constant fights aren't fun, and those conflicts are often tricky to solve. Here are a few strategies to help you deal with your toddler saying no all the time.
Provide alternatives you can control
You can easily avoid a no from your toddler by providing limited choices for them to pick. The idea is not to bully the kid into selecting an option you want, but to make it easier for them. For example, you may consider asking them whether they want to wear the green or blue t-shirt. The chance of the toddler not picking either is minimal. If you are offering them something to drink, you may ask whether they want milk or juice. This way, the kid does not have to say no to what they don't want but will pick an
alternative. This method is helpful in picking something or solving disputes for them.
Be empathetic to the toddler's needs
Parents sometimes feel they need to show they are in control and they simply order their kids around. For your child to comply with what you are telling them, they need to feel heard and cared for. You don't really have to be strict all the time. You can show empathy by explaining to them why they need to do something. Choose kind words and a friendly body language when doing so. For instance, if you want them to eat their cereals, you may consider using a statement like "I know you don't like cereals, but it is
important for your health, and it will keep you from getting sick. That is why I need you to eat your cereals now because I love you and I don't want you to get ill." It is more effective than simply telling them "I want you to eat your cereals now." The child will understand why they need to do something.
Avoid using no around the toddler
Your child might be saying no all the time because that is what they hear from you all the time. Think about how many times you say it to your child every day. You can start by reducing the usage of the word no around them by offering alternative explanations. For instance, if the toddler requests to play around the staircase, don't just say no; instead, you can say "you could hurt yourself if you fall down the stairs." If they want to play out in the rain, you can simply tell them "you could catch a cold in the rain,
and I would have to take you to the doctor." This way the kid learns to be responsible and not say no when it is not necessary.
Be firm when giving instructions
As a parent, the ultimate responsibility of raising the child lies with you. At times, your child may persist saying no even if you are acting in their best interest. For example, it is rainy and cold, and you have instructed them to wear a sweater or a warm jacket, but they don't listen to you. You have to stand your ground and ensure they do so for their safety. In such situations, the kid will learn when not to say no. Your child can have a will, but it can't always prevail at the expense of their safety. It is up to you to decide what method to use and when it is applicable. Therefore, you need to be close to your child and understand their needs.
About the author:
Marina is a parenting blogger from Croatia. She is the face behind Parental Journey, a simple mom blog that deals with all the ups and downs of parenthood. Marina graduated with a degree in Journalism, but she decided to start her own business. She is now proud work-at- home mom.
If you want more parenting articles, check out my other articles about children and babies!
*Image courtesy of Clare Bloomfield at FreeDigitalPhotos.net