When to Use the Stork OTC Conception Aid
I am a Stork OTC Ambassador. All opinions are my own."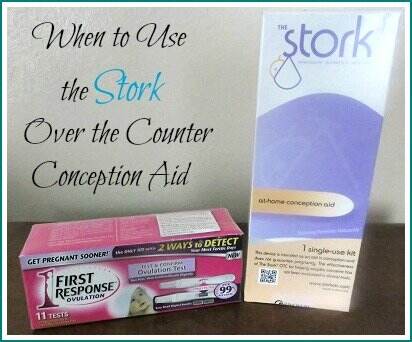 You may have read the following notes if you read my first post about The Stork Conception Aid, but since I'm covering the same topic here, I going to note them again:
This post touches on topics of a personal nature, and may be uncomfortable or inappropriate for a small segment of readers, with mention of pregnancy and intimacy. I won't get too graphic, but my pre-married self might have been squeamish. So here's your warning to turn back now!

I am in no way trying to paint myself as sharing the exact same struggle as women who have never been able to conceive or carry a baby and I really, really hope I don't come across as insensitive, because I am simply trying to share helpful info.

This is a medical device! Please read instructions carefully  before using to avoid misuse and/or infection!
I was so excited to be selected as an ambassador for The Stork OTC conception aid, because I really wanted to help spread the word about this innovative product that could help couples struggling to conceive before they take the huge step of fertility treatments.
I explained a little in my previous post about what the Stork does and how it works. But here is a diagram which probably does a better job of helping you understand all the parts than a simple photograph would.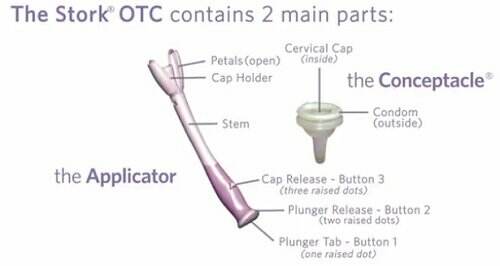 I received a Stork kit previously, but I didn't get to use it until really recently, because we moved the beginning of August and I didn't keep track of my ovulation like I should. Sorry if that's a little TMI, but I have to say it, because pinpointing ovulation is key when using the Stork device, so you optimize your chances of conceiving.
There are a few different ways of tracking your ovulation cycle. In my opinion, the surest and easiest way is to use an ovulation test kit. I got to try out a really great one from First Response and it not only had the "regular" tests with the little lines in the window, but it also had one digital test to use when the other on showed up positive. It just serves a double check–and to build up excitement when you see that great big "yes" in the window!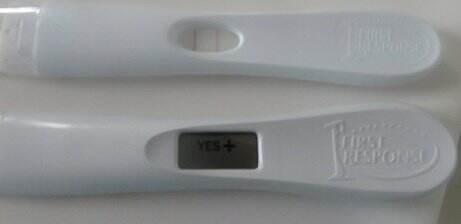 So, once you get a positive ovulation test, that's where the Stork comes in. You're at the optimal time to use it, increasing your chances of becoming pregnant. The Stork is an over-the-counter, at home use item, so you can use it with the least fuss possible. The Stork is currently available at CVS.

I won't know until the end of this week or next whether or not my last attempt was a success, but I will be sure to post an update in next month's post!

Are you interested in learning more about this innovative at home conception aid? Join in for the #whyStorkOTC Twitter Party on September 28 at 8 EST, where you will have a chance to learn more about the Stork, share your stories and maybe win prizes!

Stay tuned for next month's post on The Stork!
Save
Save
Save
Save
Save
Save