Fun Friday: Ivy Kids Subscription Box
 Ivy Kids Frog Themed Box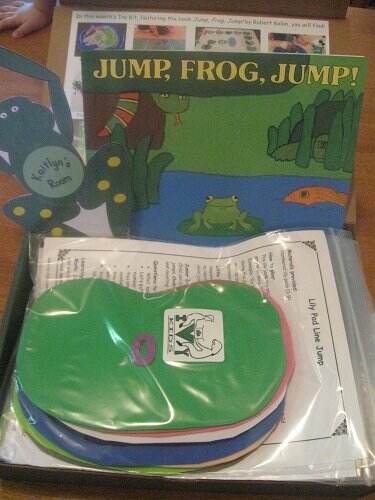 Are you considering homeschooling, or simply looking for fun ways to engage your children in learning? If you would like activities that incorporate various subjects into fun projects, you should check out Ivy Kids!

The Ivy Kids subscription box is a brand-new service starting next month and features a box full of games and projects created by certified early childhood teachers. The first box is due to come out next month, but Ivy Kids sent me their July and August kits to preview with my readers!
 The theme of July's Ivy Kit, which is what I'll be talking about today, is frogs. Each Ivy Kit features a fun children's book and all the activities in the kit tie in with the book. July's book is Jump, Frog, Jump! by Robert Kalan.
Kids get a dose of science with the "All About Frogs" booklet that shows how a frog grows from a tadpole to a frog, what they eat and other frog facts. They also get to build their own little frog habitat with play dough and sand, and this project doubles as art!
K had to sprinkle a little extra sand on top because it was a "fairy frog pond." The big yellow "rock" in the middle was her 2 year old brother's contribution.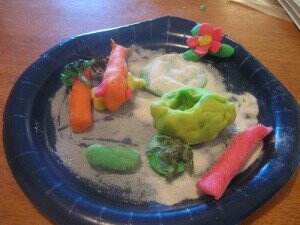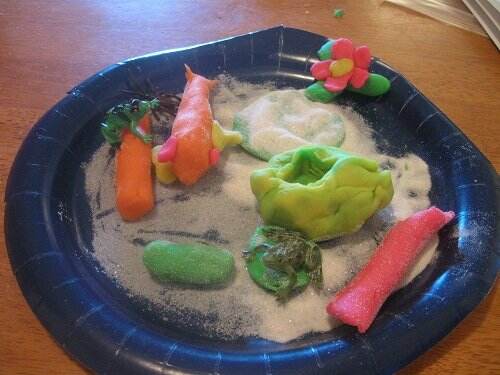 We got to practice math with the Feed the Frog game and Lily Pad number games. For my 2 year year old, I used the lily pads to practice colors. They both had fun jumping on the lily pads!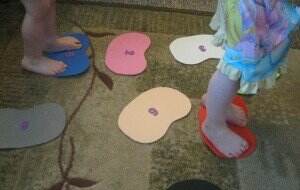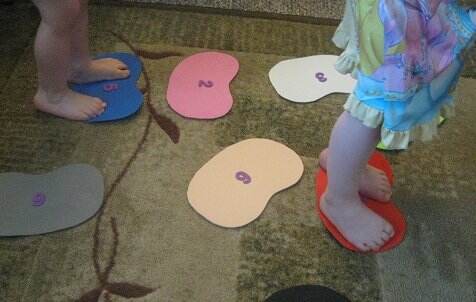 Literacy skills were covered by the Letter Jump game (letter recognition), Finger Frogs (singing), Story Sticks (story telling) and a bookmark that included questions for reading comprehension, to go along with the storybook. My 2 year old especially loved the finger frogs, and he got them out later, put them on his fingers and was singing the "Five Green and Speckled Frogs" song.
Both kids also thought the Frog Puppet art project was a lot of fun, though both kids were pretty stubborn about gluing the pieces where they wanted to. And they kept picking at the pieces as they were drying so they wouldn't stay on.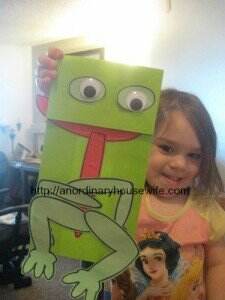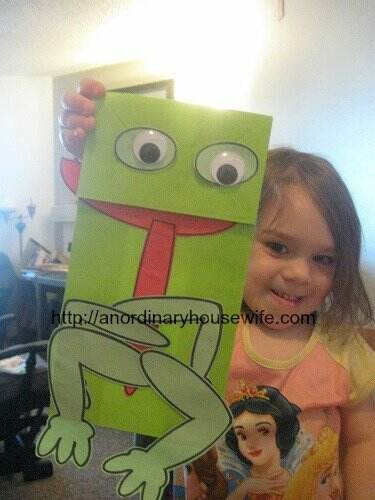 And the best part of the Ivy Kits is that they allow you to spend quality time with your child. Kids love when their parents do things with them, and Ivy Kits provide everything you need for all the activities. If you have more than one child, you might consider also getting the sibling add-on pack for $5 and it includes extra materials for the craft projects in the kit.
If you decide to pre-order July's Ivy Kit, make sure you use code IVYLAUNCH to get $10 of a 6 month subscripton or $5 on monthly or 3 month subscriptions. Coupon expires June 22. Also, the first 500 subscribers will receive a welcome gift in their first Ivy Kit!
Check out Ivy Kids for more info!