Teaching Kids to Cook with Kidstir
Kidstir: Cooking with Kids
*I received a Kidstir box for review and post contains referral link. All opinions are my own.*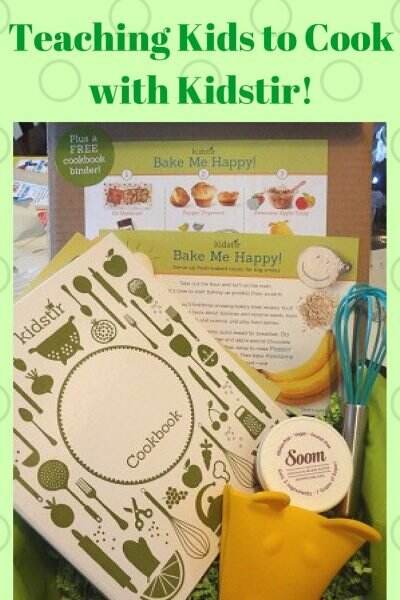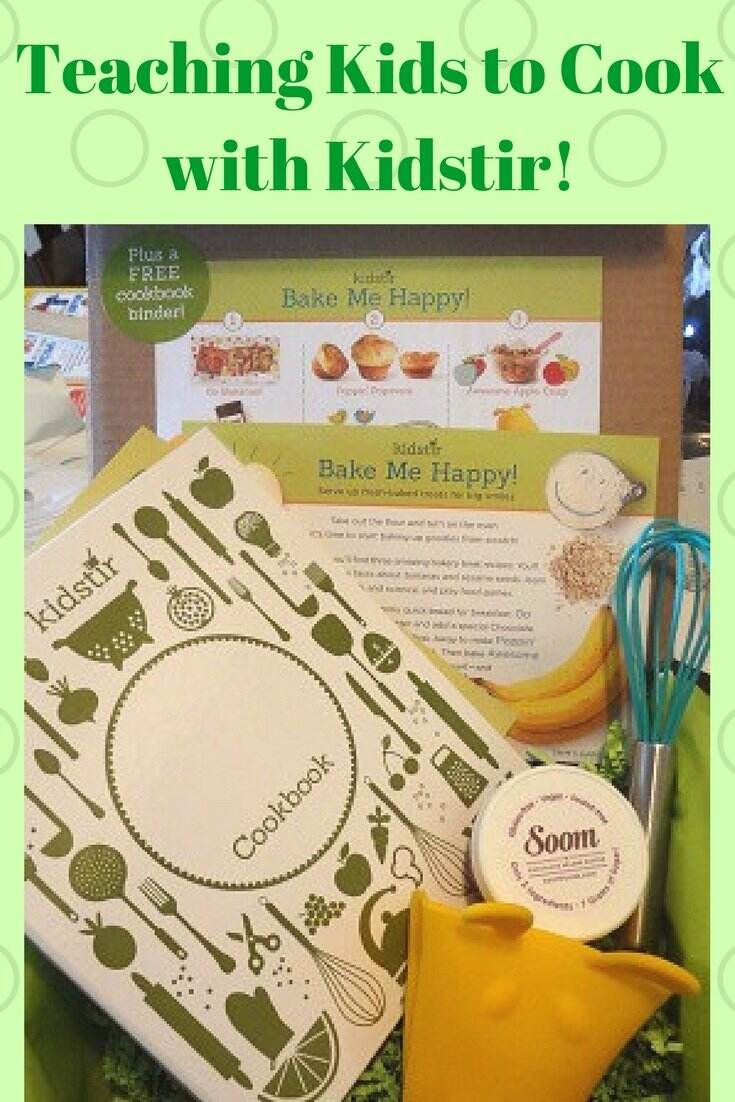 Along with things like reading and math, it's important to teach your children practical skills. One thing kids are eager to start helping with is cooking. But it can sometimes be hard to think of dishes that are easy for children to make.
So, I was excited to learn about the Kidstir subscription boxes that are designed to get kids interested about learning how to cook. The folks at Kidstir were also kind enough to send me one of their boxes to try out with my little ones!
Each Kidstir box includes 3 kid-friendly recipes and 3 tools to help you make the dishes. In our kit, we received a puppy shaped pot holder, a mini whisk and a small tub of chocolate sesame butter.
In addition, we received a recipe binder to which you can add recipes as you continue your subscription. The included recipes come on high quality card stock-like pages and will make you little chef feel like they have a recipe book just like Mommy's!


The first of the Kidstir recipes we tried was Apple Crisp. I peeled and cored the apples, but I allowed my 4 1/2 year old daughter to slice the apples with very close supervision and guidance. She was so proud of herself! Don't worry, I was in more danger of getting my finger cut than she was, but neither of us did.
My 2 1/2 year old son was allowed to pour pre-measured ingredients into the bowl and do some stirring and both kids sprinkled the topping on the apples.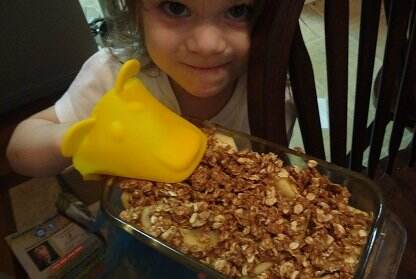 We also made the chocolate banana bread and, again, both kids had fun adding ingredients and stirring! The chocolate sesame paste was a little firm, so we didn't get to swirl it really well into the batter. That's why the chocolate was all in  the top.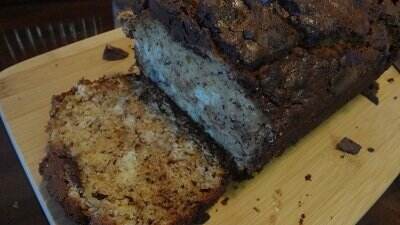 I'm trying to do cooking/food prep one day a week with the kids. Since the Kidstir kit includes 3 recipes, I just have to come up with one more a month. And not only does food prep teach the practical skill of cooking–as your kids get older, you can teach them math by letting them measure out ingredients. 
If you need inspiration to help you get cooking with your kids, check out the Kidstir cooking kits! You can get $10 off by signing up with this link!
Also find them on:
facebook * twitter * Pinterest * Google+ * YouTube * Instagram
Be sure to check out my Kidstir giveaway as well!