Lakeshore Learning Woodworking Kit
*I received a Build It Yourself Woodworking kit for review. All opinions are my own.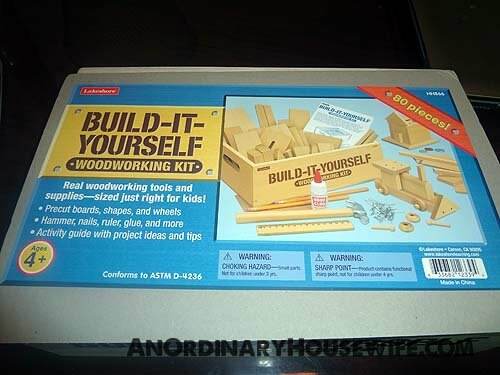 If you are looking for gifts that are both fun and educational, Lakeshore Learning has an awesome selection. I have tried out several of their toys and games so far and my kids have loved all of them. There are a lot of other toys on the Lakeshore Learning site hat I have yet to try out that also look great.
The latest Lakeshore product I received for review is the Build it Yourself Woodworking Kit. I was asked to select a product from among a selection of Lakeshore Learning's arts and crafts projects, and with the input of my DH, settled on the woodworking kit.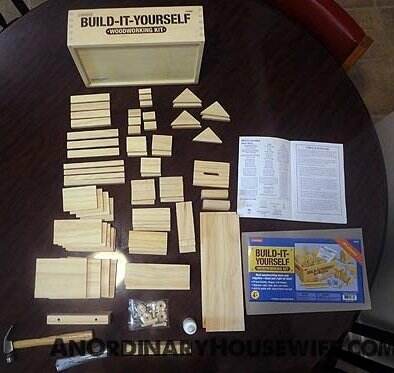 DH loves woodworking, but hasn't been able to do much since we moved into an apartment. But the Build It Yourself Woodworking kit comes with everything you need to  make kid-friendly wood projects, including the hammer and sandpaper. 
The woodworking kit is targeted to kids 4 and up, but my 3 year old son always has to be involved in anything his sister (5) is doing. And this project was actually a lot of fun for both of them, since my daughter is very artistic and my son loves to build things. 
My son's choice of project was the airplane: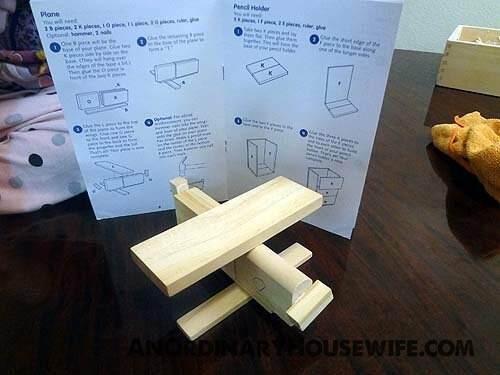 While my daughter opted for the coin bank.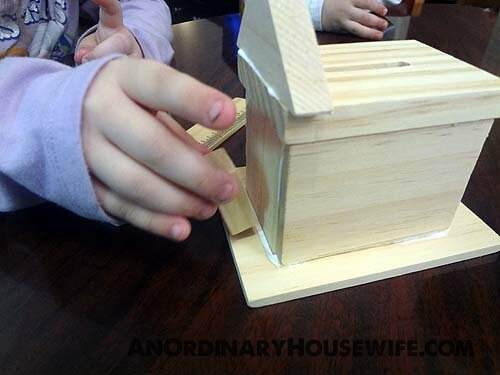 Don't worry, there was lots of help from Dad involved! Adult supervision is definitely recommended when working with things like hammer and nails. I should note, though, the set also comes with wood glue, so you can opt for that instead of nails–especially if your kids are on the younger end of the spectrum.
 I've yet to try a Lakeshore Learning toy that my kids haven't loved, and this was no exception! The Build it Yourself Woodworking Kit is only one of many great toys available at Lakeshore Learning. It is also great resource for homeschooling and other education products. And they also gave me a 20% off coupon to share with my readers! It expires 3/31/15.
Connect with Lakeshore Learning: *Website*Facebook*Twitter*Pinterest*YouTube