Learning Resources Robot Mouse Coding Set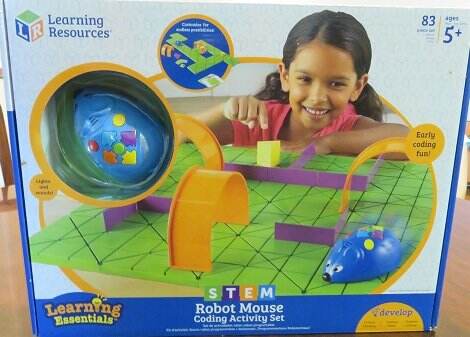 If you have an elementary school-aged child who has shown an interest in mechanics and electronics, I'd like to introduce you to brand-new set from Learning Resources–the Learning Essentials™ STEM Robot Mouse Coding Activity Set.
The Robot Mouse Coding Activity set is a hands-on introductory coding set geared toward children 5 and up. This set introduces the concept of step programming and challenges children to create, program and problem solve in a simple, exciting way.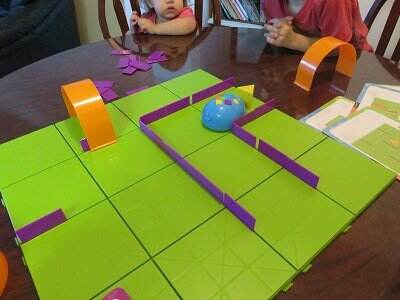 The programming is done on the mouse, named "Colby" that has 4 arrows, each a different color, and a green "go" button. There is also a yellow button that cancels the previous programming so you can reprogram his, and a red "action" button that makes Colby do something random like make a noise or spin.
The fun part is building the maze, using the green squares, maze wall and tunnels. Each forward move is designed to move one square. The left and right arrows turn only. So if Colby is facing forward and you want him to move to a square to his right, you must press right arrow then forward arrow.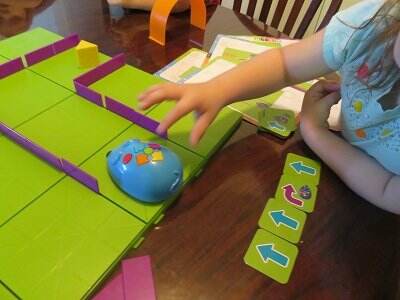 If this sounds too complicated for your 5 year old, don't worry. The set also includes arrow cards to help you child visualize what moves Colby needs to make to get the the cheese at the end. Once you've laid out the arrow cards, you then press the corresponding buttons on the mouse make sure you've cleared the previous programming!) and press go.
My 6 year old and 4 year old both really enjoyed this set. Even the 22 month old liked watching and wanted to play with this mouse. This just such an all-around fun toy, and it teaches programming and sequencing to boot! But shh! Don't let the kids know they're actually learning something!
The Robot Mouse Coding Activity is just one of many of the fun, educational toys and activities offered by Learning Resources and I am so glad I had this opportunity to work with Learning Resources, as I've always thought they had fantastic, educational products!

Follow Learning Resources on social media!