Male Infertility and How the Stork OTC Can Help
I am a Stork OTC Ambassador. All opinions are my own.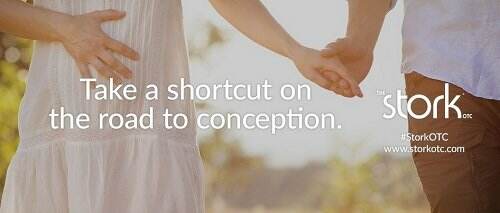 This post touches on topics of a personal nature, and may be uncomfortable or inappropriate for a small segment of readers, with mention of pregnancy and intimacy. I won't get too graphic, but my pre-married self might have been squeamish. So here's your warning to turn back now!

This is a medical device! Please read instructions carefully  before using to avoid misuse and/or infection!
It seems that oftentimes when a couple is trying without success to conceive, the woman tends to blame herself, or wonder what more she should be doing to increase her chances. But, sometimes–approximately 1/3 of the time–the man is the one struggling with infertility.
Just like with women, there can be an number of contributing factors. Some are fixable, some are not so easy to get around. Weight, hormones and stress are factors that can affect the fertility of both men and women. Medical issues and environmental factors such as chemicals or radiation can also negatively impact fertility in men.
If things like sperm count and motility are the issue, then using the Stork OTC conception aid can be a very useful tool, if you used it correctly. With the Stork (diagrammed below) the conceptacle collects the sperm and places it right at the cervix, giving the sperm a better chance of reaching the egg.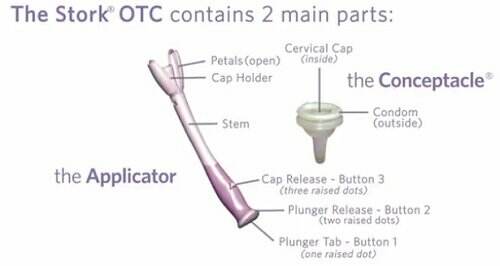 The Stork, available at CVS and Walgreens, is a drug free, over-the-counter device that you can use in the privacy of your own home. It's a great in-between options for couples who have been trying for a while to conceive, but have not decided to undergo fertility treatments. For best results, an ovulation tracker or kit should be used so you know the best time to use the Stork.
Are you interested in learning more about this innovative at home conception aid? Join in for the #BecomingADad Twitter Party on November 29 at 8 EST, where you will have a chance to learn more about the Stork, share your stories and maybe win prizes!

Hope to see you there!
Save
Save
Save
Save
Save
Save
Save