Minbie: Instinctive Feeding Technology
Bottle for Breastfed Babies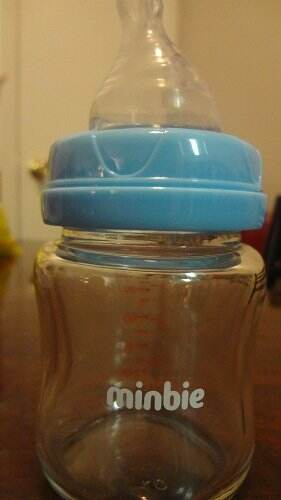 Any breastfeeding mom knows it can be a challenge introducing a bottle to your baby, especially if your baby is several weeks old. I was compelled to supplement very early on, but breastfeeding is important to me, so I tried my best to  choose bottles that were compatible with breastfeeding.
To date, I feel that the Minbie baby bottle is the best bottle for breastfed babies that I have found. All you have to do is look at the Minbie to see that it is unique in its design and combines breast and bottle feeding techniques for easy transition.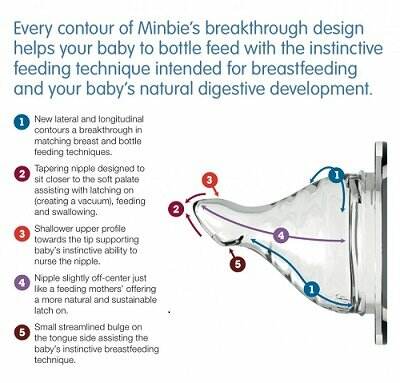 Minbie sent me one of their bottle sets to use with my daughter and I was really intrigued by the innovative design. I can honestly say I have not seen a bottle like this before!
Compare the technique of breastfeeding with the instinctive feeding technology of the Minbie. You can see they are designed to work very similarly.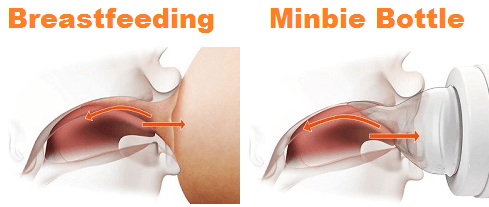 Even if you don't plan to, or are unable to breastfeed, newborns will still benefit from the Minbie because babies are born with an instinctive breastfeeding technique different than the method they are compelled to adopt when a bottle is introduced. The Minbie teat is designed to support the baby's instinctive feeding technique.
Minbie is also a good option if your baby has an unexpected stay in the NICU and you are planning to breastfeed. If you can request that your baby is fed using only Minbie teats, it may make your eventual transition to breastfeeding easier. I really wish these were available when my oldest had to spend her first week in the NICU.
If you think the Minbie is something you would be interested in using, or if you want to learn more about the Minbie teat, check out the Minbie website. You can also find them on facebook and twitter.