Montessori Education at Home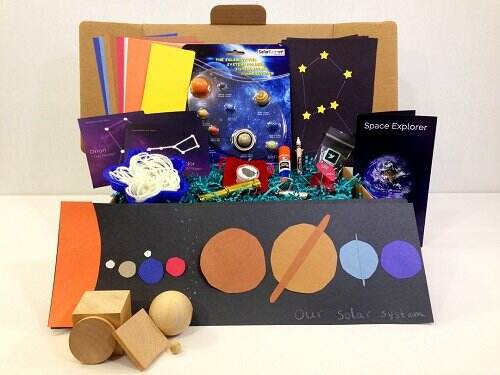 One of the many reasons we are planning to home school is to get away from the conventional classroom way of learning. I have nothing against a public education and it is a great option for many families, but there are also many children who thrive outside of the "regular" classroom if given the opportunity.
Home school learning is akin to Montessori education in several ways, including mixed aged classes, independent learning and flexibility. Especially in the early years, kids are able to absorb so much information and for the most part love learning, especially if they are allowed to choose the type of learning.
Montessori by Mom saves you the trouble of collecting resources for your child's Montessori learning with their Montessori toolboxes. Each toolbox has a theme and several activities the kids can use for their (supervised) exploration. The toolboxes are geared toward children ages 3-5, but of course every child is different, so use your own judgement on what is best for your child!
Montessori by Mom sent me their Mad Scientist toolbox. I must admit, after looking at all their toolboxes, this one seemed like the least exciting to me. However, I underestimated how much kids like pouring and mixing!
The Mad Scientist toolbox includes beakers, test tubes, droppers and color tablets, as well as safety goggles. I don't think anything in the kit actually requires safety goggles, but it helps the kids get into it with the "scientist" look.
 I put water in the two largest tumblers for my 2 1/2 year old to practice (on a towel, of course!). My 4 1/2 year old had fun experimenting with the colors, droppers and test tubes. It took a few tries for her to not overflow the tubes with the beakers and funnel! 


My kids did enjoy this activity and I think they will be able to use the items even in later elementary years. However, I think some of the other Montessori tooboxes look even better! So far, there is one for the solar system, plants and trees, the ocean and practical skills.
 Visit Montessori by Mom for Montessori toolboxes, activity sets and other resources for an at-home Montessori education.
Also on: facebook * twitter * Google+
 I received one or more of the products mentioned above for free using Tomoson.com. Regardless, I only recommend products or services I use personally and believe will be good for my readers.