*I received a My Brest Friend travel pillow for review. All opinions are my own.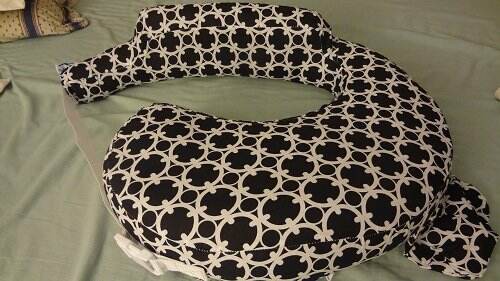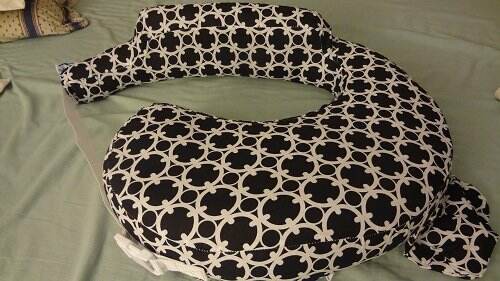 Even if you stay in the house for the first few weeks after having a baby, eventually you are going to need to go out and about. And if you are breastfeeding, it can be challenging to find a comfortable place to feed your baby.
I have often found myself feeding without the help of my nursing pillow and it puts a strain on my back, since I have to lean forward more than I normally would. But who wants to carry a bulky nursing pillow around every time they go out?
I knew there had to be a solution to the problem, and I found one in the form of the My Brest Friend Travel Nursing Pillow. With this handy device I was able to have the benefits offered by the regular My Brest Friend pillow (I have one of those too), but without taking up all the space.
The My Brest Friend travel nursing pillow has a quick release plug in and the black plug lets you blow in air without it escaping so quickly.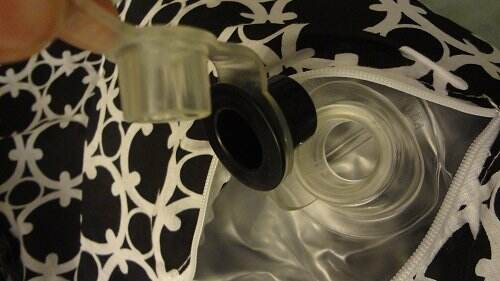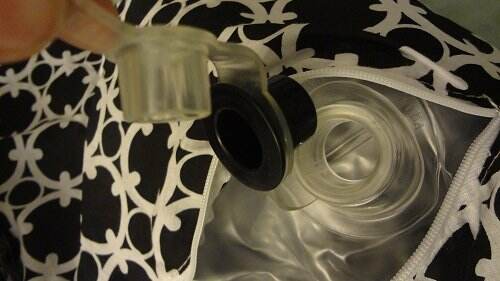 Once it's inflated, it looks just like the original My Brest Friend pillow. One tip: After the pillow is blown up about halfway, go ahead on put the slipcover on. It's a lot easier.
This diagram shows the features of the My Brest Friend pillow. Not all features are available on all pillows.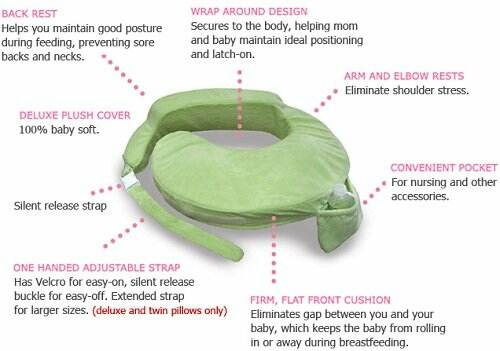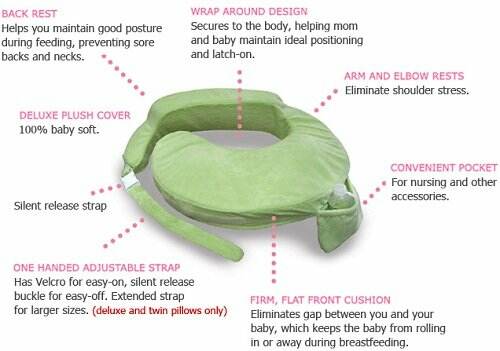 The two things I love most about the My Brest Friend pillow, are the fact that there is a clasp that goes around you, so you're not constantly trying to readjust a pillow coming out from under baby. It stays put! I also like the back support that makes the pillow quite comfortable. Both of these features remain with the travel pillow.
The one bothersome thing about the travel pillow is that you have to blow it up and you have to use your mouth to do it. This can be awkward if you're having to hold your baby because you don't have anywhere safe to set her (or if she will be upset when you do so).
Additionally, I wouldn't want to use it, say, in a restaurant, because holding it up to your mouth to inflate might draw attention. I would really love to see them come out with a small, portable air pump. Think like those blow up mattresses that use battery operated pumps, but on a much smaller scale. This way, it could inflate while it is already around you, and with less effort.
Still, I have found this pillow to make breastfeeding while out and about less stressful in general. So far I have used it in a fitting room and the cry room at church. It fits in my diaper bag when  not inflated. Another great use for it would be if you happen to be traveling by plane. That way you don't have to take up much luggage space, but you can still get the benefit of having your My Brest Friend pillow.
To learn more about the My Brest Friend Travel nursing pillow, or their other great products, check them out!