Okie Dog Backpack Diaper Bag
 I received a Trek Backpack Diaper bag from Okie Dog to review. All thoughts and opinions are my own.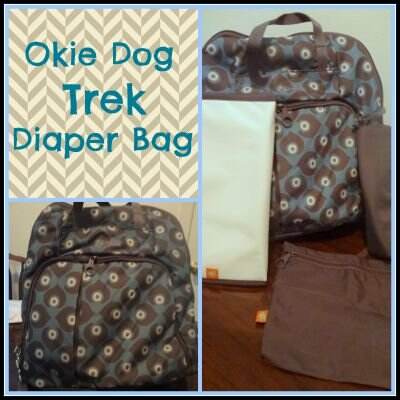 I'm a 3rd time mom, so I'm not exactly a newbie, though my kids are pretty young. But after using a backpack diaper bag for a while now, I'm wondering why in the world I never decided to do this before!
I always had the standard shoulder diaper bag with my previous children, and I also carried a purse. Let me tell you, it got heavy! It probably didn't help the back issues I had after each of my babies, either.
When I was offered a chance to review a diaper bag from Okie Dog, I thought I'd try something different. So I got the Damask Trek backpack diaper bag. And I have really loved it.
The back pack has lots of pockets and compartments. There is also a changing pad, insulated bottle holder and a dry bag that you can put dirty clothes in. I also carry an extra set of clothes for the baby, diapers, wipes and my wallet.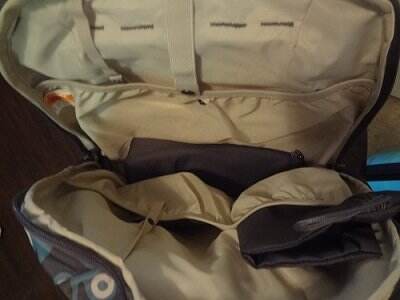 Now, instead of a purse and a diaper bag, I just carry a diaper bag. And it's a backpack diaper bag, so the weight is evenly distributed, making it seem much lighter. I used to dread picking up the diaper bag, and now it doesn't really bother me at all. I've even carried the baby in front while wearing the diaper bag. That did get a little heavy, but manageable.
 I also love how cute and stylish this backpack is! Even Dad should have no problem toting it around. And it has sturdy handles, in case you are just going a short distance.
Okie Dog has a couple of other colors in the Trek diaper bag line.They also have lots of other cute bag designs, if you prefer a different kind. There are a few kids' suitcases and backpacks as well. 
Check out the Okie Dog website to see all the cute designs they have!