Save Money with Groupon Coupons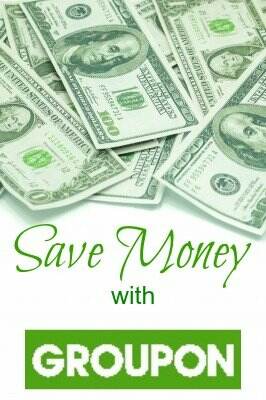 Who likes saving money? I know I do! Whenever we decide to go out to eat, I always try to see if I can get some kind of discount. Same goes for shopping. If I can save a few dollars each time, that can really add up! If you are of the budgeting mind like I am, you can get some great deals for date night, shopping for your kids' clothes, and even find new restaurants and retailers with Groupon Coupons.
There's no reason a nice night out with your husband or significant other has to break the bank. I found a deal at a local pizzeria for $10 for cheese bread, a pizza and 2 drinks! I also found a Fandango coupon for 2 tickets for $16. Unless you go the matinee, tickets around here cost $10+ apiece.
But Groupon Coupons is not limited to restaurants and movie tickets. You can plan whole vacations with Groupon Coupons! Flight packages, hotels, entertainment…if you're planning a vacation anywhere, make sure you check out Groupon Coupons to get the most for your money.
If you are homeschooling, you can find some great education resources. You can find tools to help you with your health goals. And you can find discounts for oh-so-many retailers at Groupon Coupons. You can even get some great deals on shutterfly. That means you can save on clothes shopping, shopping for baby items, shopping for birthdays and holidays and so much more!
Are you excited about saving yet? It's so easy there is no reason to not just go ahead and take a look. You may just find that deal you've been looking for!
*Groupons Coupons on facebook* Groupons Coupons on Twitter*
Have you gotten some great deals at Groupon Coupons? Tell me about your deals below!