Think About it Thursday: Spend a Little Time Each Day…
Spend Time with Your Child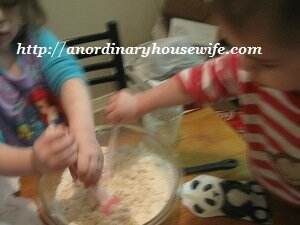 Sometimes it's so easy to get caught up in the everyday tasks of life and we sometimes forget to just have fun with our little ones! When they're little, they want nothing more than to spend time with you!
     So pledge to take a little time each day to spend time with your children. If it's building block towers for 20 minutes, or just chatting with your tween about how their day went, take a few minutes each day to show them you are interested in them and want to spend time with them!

If your kids are young, something as simple as coloring together, reading a story or playing with play dough will do.Kids of all can be incorporated into your cooking routine. I know my 4 year old always wants to "help."
Older kids and teens want to feel their feelings and opinions matter, so make a regular effort to find out what's going on in their life and maybe try to do an activity related to an interest of theirs (even if it may not be at the top of your list!). The fact that your are making an effort will have an impact on them.
What are some things you do to connect with your kids each day? I'd love to hear your ideas!