The Stork At Home Conception Aid
This is a sponsored conversation from Mums the Word Network and The Stork OTC. All opinions are my own.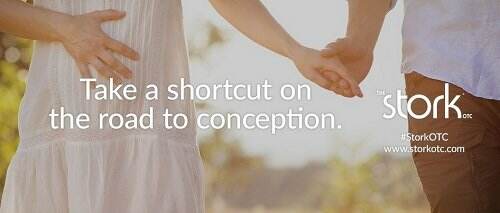 Before I get started here, I'd like to note a couple of things.
This post touches on topics of a personal nature, and may be uncomfortable or inappropriate for a small segment of readers, with mention of pregnancy and intimacy. I won't get too graphic, but my pre-married self might have been squeamish. So here's your warning to turn back now!

I am in no way trying to paint myself as sharing the exact same struggle as women who have never been able to conceive or carry a baby and I really, really hope I don't come across as insensitive, because I am simply trying to share helpful info.

This is a medical device! Please read instructions carefully  before using to avoid misuse and/or infection!
Now that I got that off my chest, I'm going to share a really big secret with you. Something I haven't even really discussed with friends and family. We have been trying for another baby for about a year now–and it hasn't happened yet.
Some may say I don't need another child. But I've had it gnawing at me for some time, that I really really want one more. It's like that goal you set for yourself. You become focused on it. You want it so bad, and you try so hard. Obsessed may be too strong a word, but the more I think about it, and the possibility of it not happening, the more distressed I get. Okay, maybe obsessed is the right word.
I never thought I would struggle to conceive, since I have had children before. But I am quickly approaching 35, that mythical number after which the chances of all things bad go up dramatically. Also, I weigh more than a did previously…but that's another topic. So, my husband, though "on board" with one more, has said if it doesn't happen by the end of the year, then we should probably not try anymore. *Commence elevated stress levels and feelings of urgency!*
So anyway, we started "trying" late last summer (August I think), and in January I started with the ovulation strips, to no avail. So what else am I supposed to do? Fertility treatments are out of the question for us, because for our personal situation, that is more extreme than necessary.
But then I found out about an at home conception aid called The Stork that is a next step after ovulation strips/kits, but before clinical fertility treatments.
It is, admittedly, an odd looking contraption, and it is very important to read the instructions carefully, and familiarize yourself with the device, so you know what you need to do at every step. Read the directions more than once, look at the diagrams, and identify each part of your Stork as you read.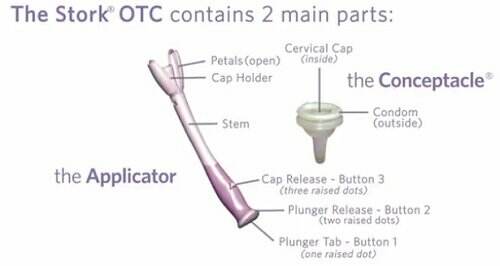 The Stork is best used along with an ovulation kit because it is a one time use product and you want to make sure you use it when your chances of conceiving are highest! It is an over-the-counter, at home use item, so you can use it with the least fuss possible.
Does The Stork sound like the conception aid you might need?
Save
Save
Save