The BeliBea Nursing and Pumping Bra in One

I received a Nourish nursing bra for review purposes. All opinions and experiences are my own.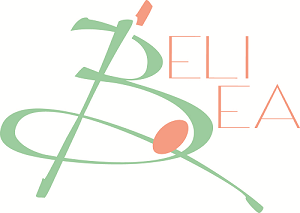 Attention guys and anyone else who does not care to know about nursing or "lady issues"–I recommend you stop here. You may get more than you want to know. But for the rest of you moms and moms-to-be, read on!
Nursing a baby definitely has it's own set of challenges. There's that feeling of never being able to "get away," midnight feedings too much or too little supply–and let's not forget those wonderful nursing bras! 
But what if you're both nursing and pumping? Sometimes a mom needs to pump, whether it's because she needs to *ahem* relieve pressure, she wants to make enough for a bottle for the babysitter, or if she needs to return to work, but still wants to provide that wonderful nourishment that is made just for her baby.
Well, you've certainly heard of nursing bras and you have possibly heard of pumping bras. But rarely do you find them both in one bra. Wouldn't that be handy? Well, guess what–there is a bra for that.
It's called the Nourish bra by BeliBea. It can be used as a nursing bra or pumping bra. You can even nurse one side and pump on the other at the same time, if you can manage it! My baby (at almost 10 months) is too wiggly and grabby for that now.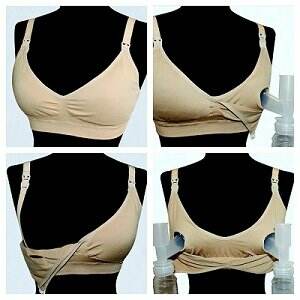 The way this works is that there are actually two sets of flaps and clasps. I personally find it a little prohibitive to have to undo two clasps in order to feed baby–especially if they are being fussy. One is bad enough.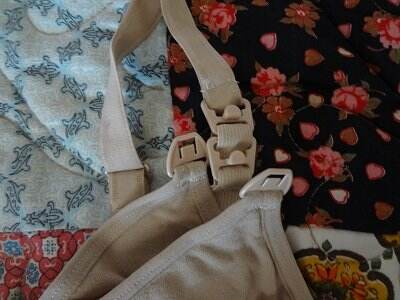 So, while I was using the bra, I only kept the top clasp hooked, unless I needed to use the pumping part. And it was fine and I went about my business until, after a few weeks, it broke. Yikes. The threads just decided to pull loose, around where straps hooks to the clasp.

I'm honestly not sure of the reasoning for this. Was it a fluke? Was it because I only wore the one layer? I have to say this bra was pretty similar to the one I was previously wearing, expect for the extra pumping flap in between. And this is the first time I've ever had a strap pop on me.
I should mention I've been in contact with the company on the issue and they seem eager to address it, so I will update with the result. Until then, I felt this was something worth noting.
So, here are the pros and cons as I see them.
Pros:
Unique concept. Love that this bra has dual functionality.
Comfortable fit. Soft, stretchy band. I hate underwires.
Cons:
The sizes are S, M, L, XL as opposed to bandwidth + cup size. I think it makes for a less accurate fit, but I've found this to be common in nursing bras.
Of course there's the whole breakage issue. I'm really, really hoping it's a one time thing.
If you'd like to learn more about the Nourish nursing bra and BeliBea, you can visit the BeliBea website. You can also find them on facebook and twitter!