Toddler Backpack from Okiedog


Heading back to preschool? Or perhaps you have a little one whose older siblings are heading off to school and now s/he is feeling left out. This toddler backpack from Okiedog may be the perfect way to make him/her feel included!
The toddler backpack is just the right size for, well, a toddler. It's cute and sturdy and can be very useful! Preschool? Use it for school supplies and/or a change of clothes. You know. "Just in case." If you are just going out and about, a 2-3 year old can start hauling their own snacks and training pants! Overnight at grandma's? I was able to get 2 sets of clothes (pants, shirt, socks) in here. You could probably even cram in a brush and toothbrush.
As you can see, we got the "Tiger" Wildpack Backpack, which was great because my son seems to like tigers. And monkeys. The backpack is actually a harder material–more like a small suitcase. But it is small enough for a 2 year old to carry.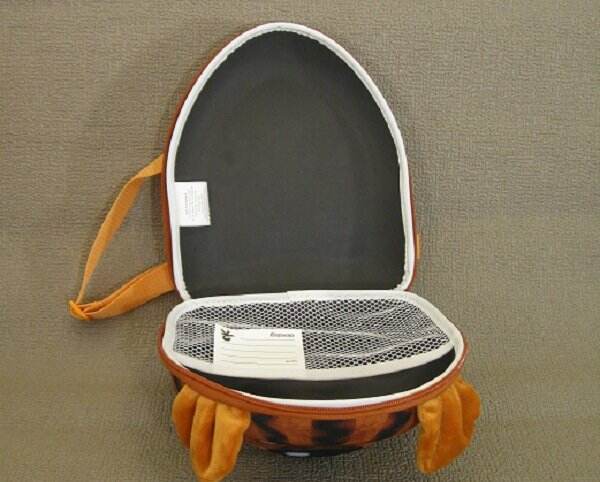 It can even be used for storing toys at home. My 3 year old confiscated it, even though it was intended for her little brother. I love how these backpacks have the ears that stick out.
Even if you're not in the market for a toddler backpack, Okiedog has other products available. Their products are geared to children 2-6 and they have diaper bags, suitcases and stroller accessories.
Please check them out at their website*facebook*twitter*pinterest
I received one or more of the products mentioned above for free for evaluation purposes. However, all opinions expressed are still 100% my own. I am disclosing this in accordance with the Federal Trade Commissions 16, CFR part 255 Guides Concerning the Use of Endorsements and Testimonials in Advertising. Please see my full disclosure policy HERE.