Yoomi Self Warming Bottle
Yoomi sent me a feeding system for review. All opinions are my own.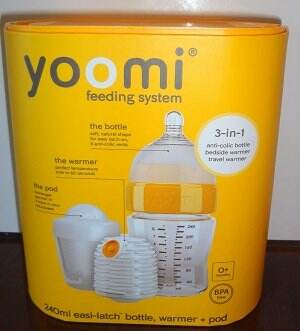 I wanted to wrap up World Breastfeeding Week with one last review. This time I wanted to showcase a bottle, because even if you're breastfeeding, you may eventually introduce the bottle, whether it is pumped milk or formula.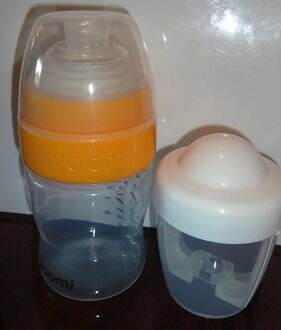 The Yoomi feeding system is a self warming bottle that also mimicks breastfeeding. It is especially helpful if you need to give a bottle feeding while out and about. Since you should keep breastmilk or prepared formula cool until time to use, the Yoomi self warming bottle is perfect because you can get the milk/formula to the perfect temperature in just a minute!
The Yoomi warmer holds a unique warming solution which is activated by pressing the button. The warmer, with its carefully designed ridges is actually placed in the bottle nipple and gently warms the milk as it passes over the ridges. You allow the nipple to fill before feeding baby, so he/she isn't sucking in air.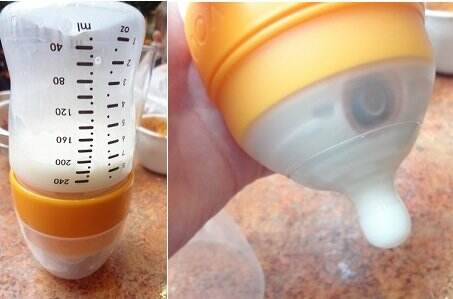 The nipple material is softer, with more give than other baby bottle nipples. This allows the bottle nipple to conform to baby's sucking pattern, rather than vice-versa. It also doesn't seem to leak when held upside down.

By using the Yoomi feeding system:
You don't have to worry about having to heat up water, then the bottle. You're done in a minute! Great for those middle of the night feedings.
The temperature's always right. No worries about the milk getting too hot.
No batteries or plugins to worry about, so it's perfect for going out and not struggling to find a source of hot water to heat up a bottle.
The nipple is about as close to breastfeeding as you can get in a bottle.
I can definitely see us getting a lot of use out of this bottle. I mostly breastfeeding during the day, but I bring a bottle in a cooler when we go out, just in case. Now I have a super-easy way to heat it up. This is an amazing and unique product!
Visit the Yoomi website to find where to buy Yoomi products, more about the way it works and testimonials from other real moms!
You can get 15% your order  here with code: BEINGAMUMMY