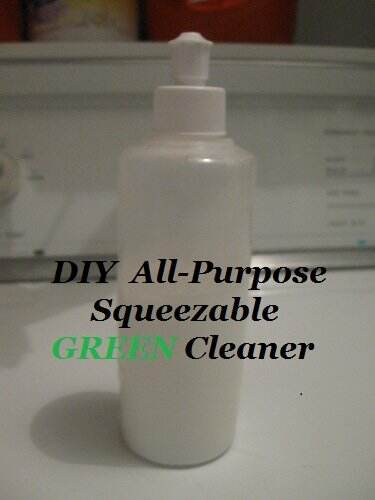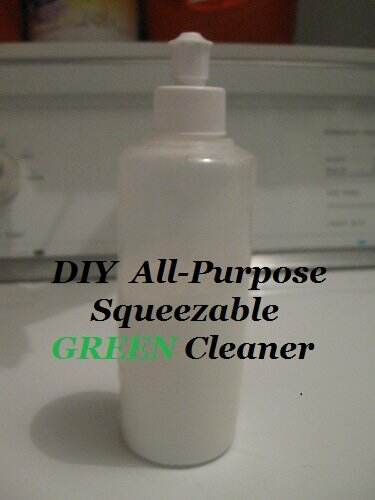 Making your own cleaning products can be fun and rewarding. Not to mention you also avoid the chemicals in so many conventional products and it's much cheaper than paying the premium for the "green" products out there.
Homemade cleaning sprays are all well and good, but sometimes you want something a little thicker and putting it in squeezable form makes it easier to use.
I like to use this cleaner for cleaning the toilet, followed by a nice spray with hydrogen peroxide (just fit the bottle with the nozzle from a generic spray bottle!) for extra disinfectant and a little whitening effect. Sorry, I just can't do the vinegar in the toilet bowl thing.
First, you need a bowl (for mixing) and a squirt bottle (to put the cleaner in). You can use an old dish soap bottle or purchase a generic squeeze bottle.
Mix together:
1 cup baking soda
6 TBSP liquid Castille Soap
5-6 TBSP water (or lemon juice if you prefer)
4-5 drops of tea tree or lavender oil (this is a great starter kit if you're new to essential oils)
Mix the ingredients together it will make a runny, glaze like solution. Make sure all the baking soda clumps are gone.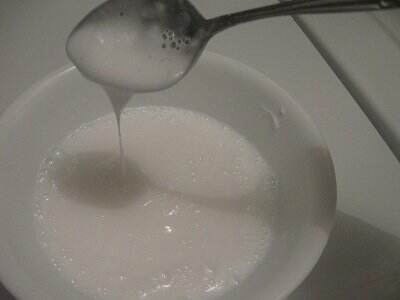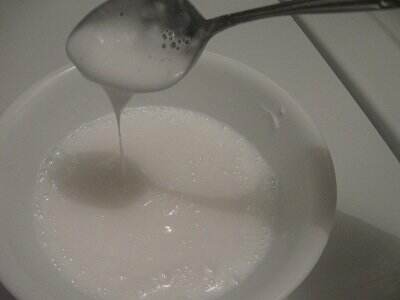 Using a funnel, pour the solution into the squeeze bottle. Screw on the cap and you're ready to go!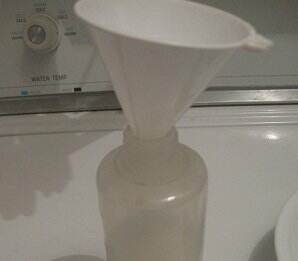 You can omit the water and simply make a cleaning paste (like for cleaning the stove) but I find the squeezable form very useful too! Also check out my homemade disinfectant spray for quick counter top cleaning!