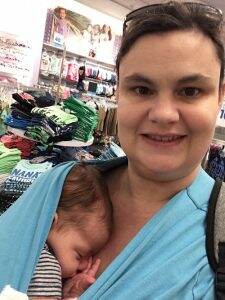 Hi! I'm Rena, a stay-at-home-mom of four. I cook, homeschool, write and try my best to keep up with everything else! I love tips and products that make my life easier, but I've been known to dabble in making my own home and personal care products. I've even made my own toothpaste before.

I'm currently following the Trim Healthy Mama plan and you can find all of my on plan THM recipes on this page. I like to experiment in the kitchen sometimes, but I'm a total "drive thru sue" most days and I share some of my quick meal ideas on Trim Healthy Mama on my Instagram page. I've also compiled a pretty lengthy list of packaged foods that have on plan or "personal choice" ingredients!
I have a BA in English Literature and I love Jane Austen novels. I also love to write (thus why I blog!) and have self-published my own Regency era novel. My next project is a fantasy trilogy for young readers, though I rarely have the time to spare anymore. If you're interested in what I've got so far, I have some chapters here.
I'd love for you to take a look around and get to know me! If you are a company interested in working with me, please take a look at my media kit and contact me.

You can find me on facebook, twitter, Pinterest and Instagram. Hope to see you there!
Save