Brown Sugar Scrub Recipe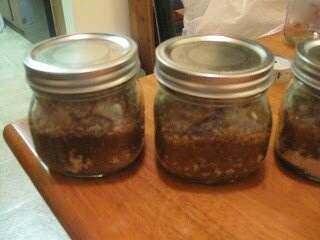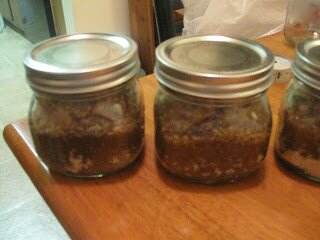 Here is a really simple recipe for a homemade brown vanilla sugar scrub. Sounds yummy doesn't it? And it smells awesome! Sugar scrubs make your skin soft by getting rid of dead skin cells. It makes a lovely gift, is not really expensive, and odds are you already have what you need.      You will want equal parts white and brown sugar. Then you will want 3 parts sugar mixture to 1 part oil. Olive oil is great, but it might smell too strong. I used grapeseed oil, but you could make do with canola if it's all you got. You can a 1/2 tsp of vanilla extract to a cup. Almond would work too.
     First, mix the white and brown sugars. You will probably want to mix with your hands to get it really well blended.
     Add the sugar mixture to the jars you want to store/give it in. I used these 16 oz Ball jars, but if you keep your jars (PB, jelly, etc.) you can just use those, if you like.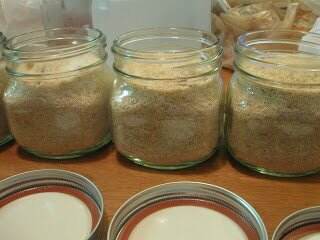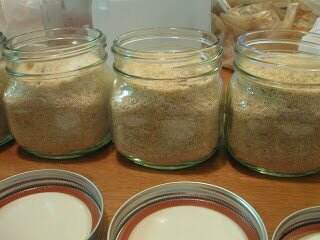 Add the oil to each jar. For example, I put 1 1/2 cups of sugar mixture in each jar and added 1/2 cup oil. Try to add your extract before the oil has all sunk into the sugar.
     The oil will eventually saturate the sugar.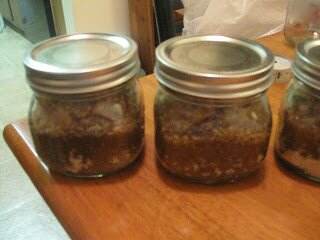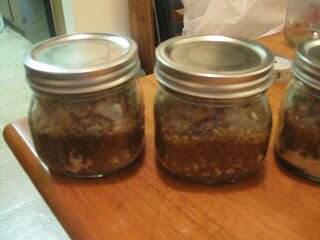 You give it a few jabs with a spoon to "fluff" it up, but it's pretty much ready to go. Tie it with a pretty ribbon and give it as a gift. Don't forget to keep some for yourself!