Chocolate Candy Sleigh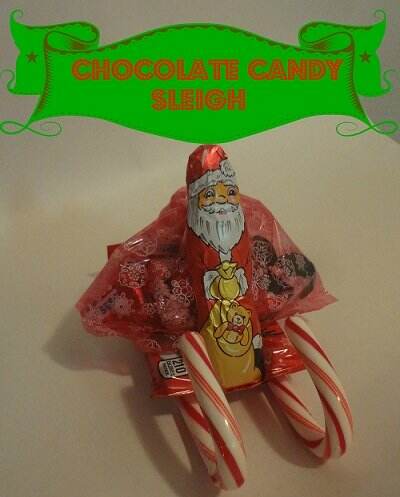 I was playing around with some ways to dress up my chocolate for the holidays and I wanted to share a couple of them with you. I think these are really cute and double as decorations.
For the chocolate sleigh, I used 2 candy canes, a Kit Kat bar, a Christmas goody bag and goodies to put in it. I also added a chocolate Santa.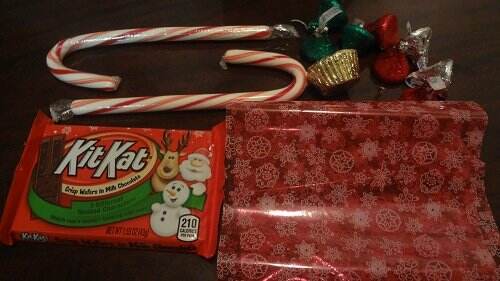 Using tape or glue, attach the candy canes to the Kit Kat bar like a sled.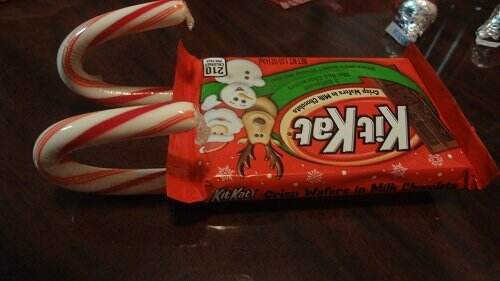 Next, put your goodies in the bag. I used Hershey's kisses, but you could use any small items.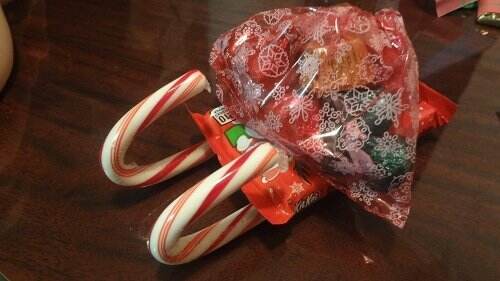 The Santa's Sleighs would make cute little favors for the table, or a party. And these mini Hershey bars would be great to hang on the tree with a bit of string.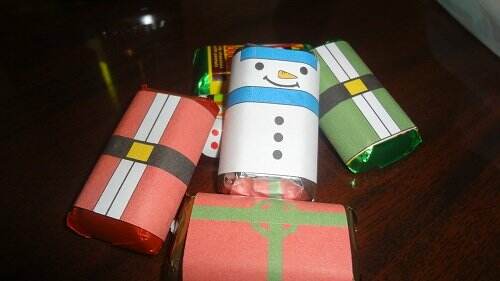 I made these papers to go around regular Hershey's mini's. Since there are 4 varieties of candy bars in the package, I made a Santa suit, elf suit, snowman and present. I also wanted to make little trees made to fit around mini Reese's cups, but I haven't done that yet.
But if you want the to make these yourself, get some Hershey's minis and use this printable!
I hope this inspires you to dress up your chocolate!