Make it Monday: Energy Burst Sugar Scrub
Energy Burst Sugar Scrub Recipe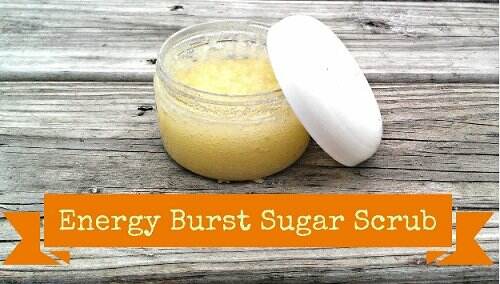 Here is a fresh and energizing sugar scrub to get you going in the morning! The citrusy scent of orange is an energizing effect and I love using it in the morning. It just gets my day off to a bright start!
This Energy Burst Sugar Scrub has a fabulous scent and only take 4 ingredients to make!  You can also add some shaved orange peel to it for texture and added scent!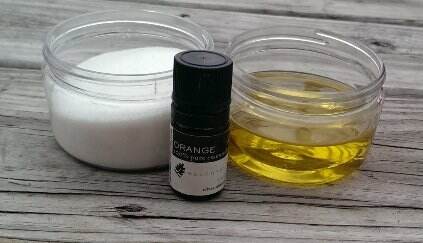 Ingredients
3/4 cup sugar (plus 1 to 2 tbsp. more to get desired consistency)
1/4 cup olive oil
4 dropsorange essential oil
clean container orjar with lid
Instructions
1 Pour sugar into clean container
Add olive oil stirring as you go until you get the desired consistency
Add orange essential oil
Give it another good stir
Directions for Use: In the shower, massage a small handful of scrub all over wet skin (avoiding sensitive areas, concentrating on dry ones), rinse off and pat dry. Don't wipe away the oil feeling since this will keep you moisturized without applying lotion. Suggested use is once a week. Not recommended for your face. Be careful as the tub may become slippery when using.