Fun Friday: Super Easy Fudge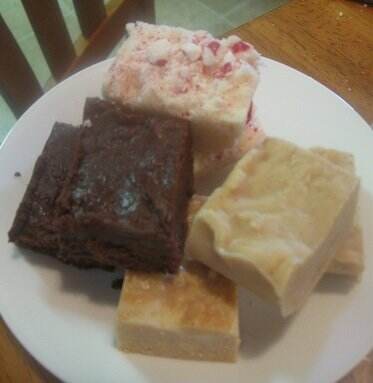 Fudge is a super popular dessert around the holidays, but "real" fudge can be tricky to make. This fudge is simple, delicious, uses only a few ingredients and is great for a kid to help with. No candy thermometer needed!
For regular chocolate fudge you need:
2 12 oz bags chocolate chips (1 bag milk, 1 bag semi-sweet)
14 oz can sweetened condensed milk
1  tsp vanilla extract
First, line an 8×8 dish with wax paper. Next, mix together the chocolate chips and sweetened condensed milk. This is the part the kids can help with. Once it's all mixed up, stick it in the microwave about a minute and stir until smooth. If it still seems too solid, you can put it in another 20 seconds. When it's a nice smooth texture, stir in the vanilla and any other goodies you may want, like marshmallows, caramel or nuts.
Pour/spoon mixture into lined dish, spread evenly and refrigerate about 2 hours. When cooled, carefully pull the fudge out by the wax paper and cut it up into pieces. No need to put back the refrigerator.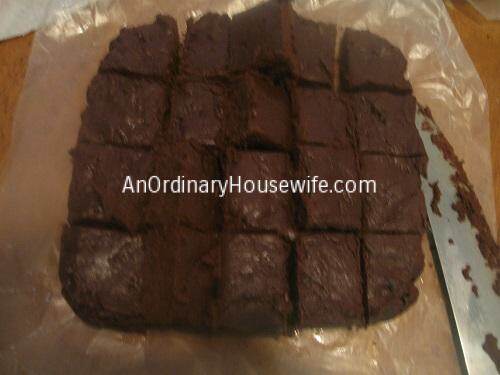 To make "non-chocolaty" types of fudge (like peppermint or peanut butter) use white chocolate chips instead of regular chocolate.
For peanut butter fudge, add 1/2 cup peanut butter to the final mixing. If you use natural peanut butter, make sure to drain the extra oil off first.
For peppermint, replace half the vanilla extract with peppermint extract and a cup of crushed peppermint candy. Sprinkle a little extra on top if you like!
These make great gifts, but should be eaten within a week.