Tasty Tuesday: Ranch Chicken Quesadillas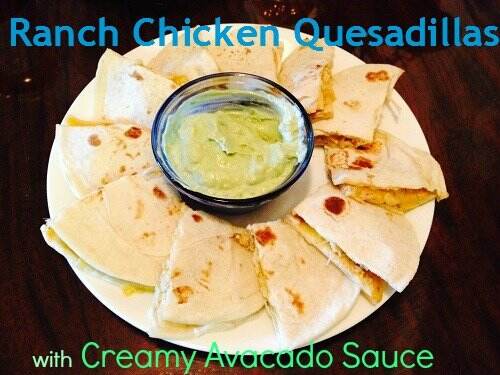 These are probably the best quesadillas I've ever made, and since I love a good quesadilla, I was really excited to get a great recipe. It's funny that, even though I live in west Texas, I haven't been able to find a quesadilla I really like at our local Mexican restaurants. But that's ok–There are lot of other great things to try!
Anyhow, as I was saying, I decided to try this ranch/taco seasoning combo I've seen floating around a lot and try it with quesadillas. You can cook the chicken in the crockpot, but I ended up doing it on the stove, since I needed it quicker.
Ranch Chicken Quesadillas
2 boneless chicken breasts
2 cups chicken broth
2 TBSP ranch powder mix
2 TBSP taco seasoning
8 10 inch tortillas
1 cup shredded cheese
Place the chicken breasts, chicken brother and ranch and taco seasonings in a pot and cook covered on the stove about an hour at medium-high heat. You could also cook them in a crockpot 4 hours on high or 6-8 hours on low.
When the chicken is finished cooking, shred it up, with a fork.
On a baking sheet, lay out 4 tortillas and sprinkle 3 TBSP cheese on each one. Next, divide the shredded chicken evenly among the tortillas, spread the chicken out and top with another tablespoon or two of cheese, to help glue it all together.
Bake the quesadillas about 8 minutes in an oven preheated to 350 degrees. Remove the quesadillas from ovens and cut into quarters to serve with salsa and/or this avacado cream sauce:
1/3 cup mashed avacado
1/4 cup sour cream
1 TBSP finely diced onion
1 TBSP finely diced cilantro
1 tsp lime juice
1/4 tsp salt
Mash altogether until creamy.