Tasty Tuesday: Spanakopita
     Here is a really great recipe for spanakopita, a Greek pastry made with spinach and feta. It is really good but kinda greasy!

Ingredients: 
3 TBsp Olive Oil
1/2 a 1 lb bag frozen spinach, steamed, drained and chopped
4-5 chopped up green onions, or scallions
1/4 cup chopped Parsley
5 oz crumbled feta cheese (Athenos is the only brand I like)
3-4 heaping TBsp cottage cheese
1 large egg
1/2 stick (1/4 cup) melted butter
1/2 package phyllo dough (thawed and ready to use)
First, Saute the chopped green onions in olive oil. When they are soft, add the spinach and parsley. Add a little salt and pepper and set aside.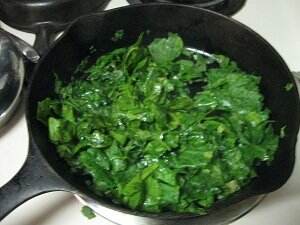 Next, mix the egg, feta and cottage cheeses, then add the spinach mixture.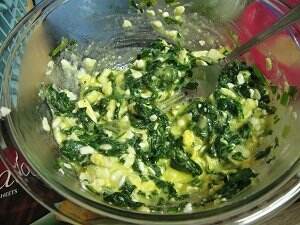 Lightly butter a baking sheet (with edges), then take 4-5 sheets of the phyllo (keeping them together, then cut each sheet into third, and each third into thirds again (squares). 
     Keeping the rest of the squares covered with a damp towel, take a square and place it on the greased baking sheet. Put about 3 TBSP or so of filling on the square and fold it in half into a triangle.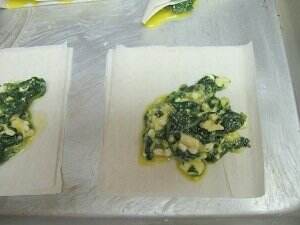 Brush the top of the triangle with melted butter. Repeat with the rest of the squares until the filling is gone. Bake at 350 degrees about 25 minutes until golden brown.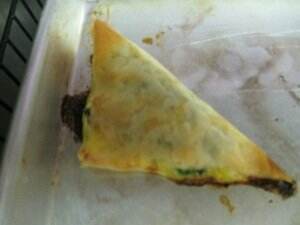 This post has been linked up at one or more linkies. To see all the linkies I've participated in, check out my link party page!