This post is sponsored by Dealspotr and contains affiliate and/or referral links.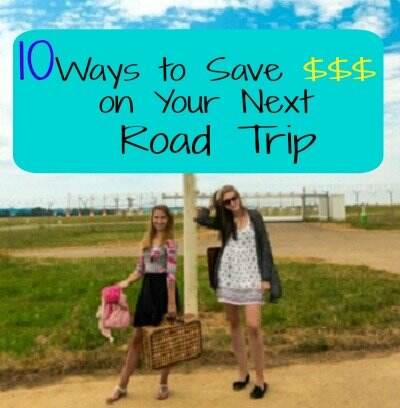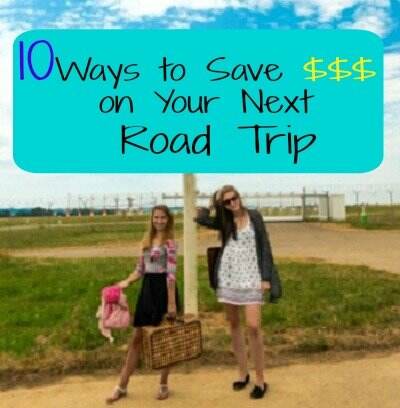 We're in the middle of spring break season and summer time will be here before we know it. These are the times families usually take to the road. Travelling can get expensive, but there are some ways you can cut expenses and get the most for your money.
Stock up on snacks and drinks. Convenience store snacks can be tempting when you're at a gas station, but they're also about twice as expensive as they would be if you bought a whole package at the grocery store.
Have a checklist of everything else. Just like the snacks, make sure you bring your non-food essentials, like pain medication and toiletries, to avoid having to make a side trip to a drugstore and buying something you probably have plenty of at home. You can fill your own travel sized containers too.
Find the best prices on gas. If you have a smart phone, download an app like gas buddy that helps you compare gas prices in the area. If you're in an area where the average gas prices are higher than what your used to, these apps can be helpful in finding you the best price.
Avoid data suckers. Speaking of smart phones, it can be really easy to use up data when you're in the car for long periods of time. Unless you have unlimited data, you can easily eat up data on a road trip, resulting in a higher phone bill for using more than your allowance. Instead of a music app like Pandora, try your favorite CD's, broadcast radio, or even your phone's playlist. It won't use as much data, though it may drain your battery faster. Instead of surfing the net on your phone the whole time, try a book or crossword puzzle. You can even play games or read books on a tablet. I personally love the Kindle Fire as an inexpensive tablet choice. Your GPS may be a nessecity when you're driving through an unfamiliar city, but close the app during long stretches. You don't really need your phone sitting there counting down 170 miles on I-10.
Make your own food. Bring sandwiches, a salad and fruit to have for lunch. This also saves you time looking for a place to eat while on the road. I've heard of folks bringing their crockpot on vacation for more extreme savings. Even better if you have an Instapot, as you can have your food ready in less than an hour.
Find deals on restaurants, hotels and more. If you're like me, you probably feel like eating out is part of the fun of vacation. But you can still snag a good deal. One of the more recent deal spotting sites I've found is DealSpotr. Dealspotr allows you to post great deals you've found and find deals that others have posted. And you can earn points to cash in for gift cards. It's free to join so there's nothing to lose. Either before your trip or at your destination, you can search the site for deals on restaurants, stores and hotels.
Find free or cheap things to do. Sure, amusement parks are awesome, but they aren't cheap. If your heart is set on going to one, I'm not gonna rain on your parade–I love them too! But you may find there are lots of other fun things to do that don't cost much at all. National or state parks, museums, beaches and historical sites are just some ideas to start.
Stay with friends or family. If you can stay with someone for some or all of your trip, you can save some serious cash. Most of our "vacations" actually involve visiting family, but we usually end up staying in a hotel a few nights coming and going.
Make sure you car is ready to go. Make sure your car is tuned up and and the tires are fully inflated. Fully inflated tires have been shown to improve milage and a well-tuned car reduces the risk of car trouble when you're on the road.
Earn gift cards to use on or before your trip. I like to use sites like Swagbucks and Dealspotr to earn gift cards. As I mentioned before, Dealspotr lets you post the deals you find and earn points for doing so. This is the only site I know of that pays you for posting good deals! And you don't have to buy a thing. You can even get points by commenting on your favorite deals. Completing your profile also increases your points.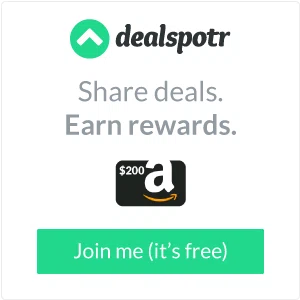 You can find deals on just about everything on Dealspotr, not just hotels and restaurants. So it's perfect to use all year round. Before shopping, make sure you check in for deals at your favorite stores like Target, Kohl's, Amazon, etc. Dealspotr also has a personalized deals feed that shows you deals based on your favorite brands and products. It's kinda like Facebook, but just for sharing deals.
You can earn 5,000 points (worth about $5) right away, just by signing up and completing your profile. Then just share your best deals to keep earning. Beware though, that posting codes that don't work will cause your score to go down.

Dealspotr is also one of the most reliable deal sites because deals are constantly posted, validated and edited by its users. You can also "save" deals you'd like to come back to later and get a reminder when they're about to expire.
So if you're ready to start earning gift cards just for sharing and taking advantage of great deals, sign up for a free Dealspotr account. And if you have any other tips for saving money while traveling, I'd love to hear those too!
Save