10 Summer Roadtrip Essentials
This post is brought to you by Sverve and First Aid Shot Therapy. The following opinions expressed in this post are my own. This post contains an affiliate link.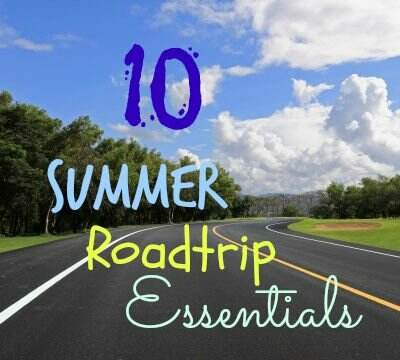 It's summertime. But you probably already knew that. I know I do, with 100+ degree weather expected all week long here! Summer is a really popular time to travel. Even now, many are getting in one last hurrah before school starts.
For my family, road trips are the way to go. Flying is just too much hassle with 3 kids–and more expensive. But road trips require prep too. And I almost always forget something.
Is this you? Well, here are 10 things that should be on your list for your road trip this summer. And this list can easily be adapted for winter travel as well.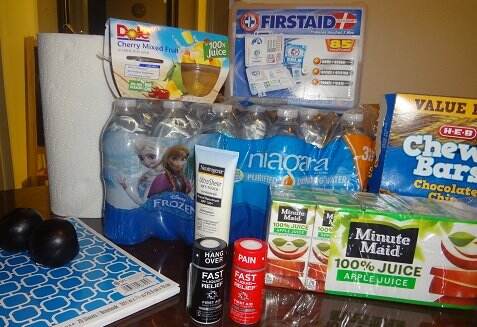 1. Bottled water. Even if its just a jug you refill and use in glasses for everyone. Water is important!
2. Drinks and snacks for the kids (and you!) Yes, I sometimes succumb to the convenience of ready-to-go drinks and snacks for the kids. Fruit can be a great handheld snack too!
3. Pain reliever. Headaches are almost inevitable when you're on a trip with noisy kids. If you don't like swallowing pills, try First Aid Shot Therapy. These single doses of liquid pain reliever are quick and easy to drink and provide fast relief.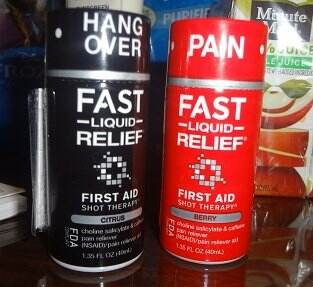 4. First aid Kit. You never know what can happen, so it's always a good idea to be prepared. You can purchase a ready to go first aid kit, or make your own.
5. Sunblock, lotion and hand sanitizer. Winter or summer, if you're going to be outdoors, it's a good idea to wear sunblock. Hand sanitizer and lotion can in handy too for obvious reasons.
6. Paper towels or washcloths and a small bag for trash. You never know when there will be a spill or some other mess to clean up. And trash always seems to multiply on road trips.
7. Weather appropriate attire. You may need a jacket in the summer if you're going to the mountains, or caverns and a swimsuit in the winter if you stay in a hotel with an indoor pool. Just know your destination and pack accordingly.
8. Entertainment. This can be as simple as coloring book and crayons for kids and a book for yourself. I like to have my Kindle on hand.
9. At least $10-15 in ones and change. I know this sounds funny, but we have run into toll roads more than once when traveling and I hate scrambling around at the last minute trying to find enough change.
10. Comfort Items. You probably like your own pillows. I know I usually take mine, both for sleeping in the car and having my own pillow when I get to my own destination. But if you have young kids, they may have a favorite stuffed animal or lovey. These can provide a bit of comfort when they're in an unfamiliar place.
Of, course, you should also make your own personal list of things you need. For example, with my crew I need to take diapers, camera, phone chargers, and usually my laptop.
If you'd like to learn more about the First Aid Shot Therapy line of medications, you can check out their website. They provide medications for pain, heart burn, cold and hangover.
First Aid Shot Therapy is available at HEB stores or on amazon.com.
Do you hate swallowing pills? Would you benefit from Shot Therapy?