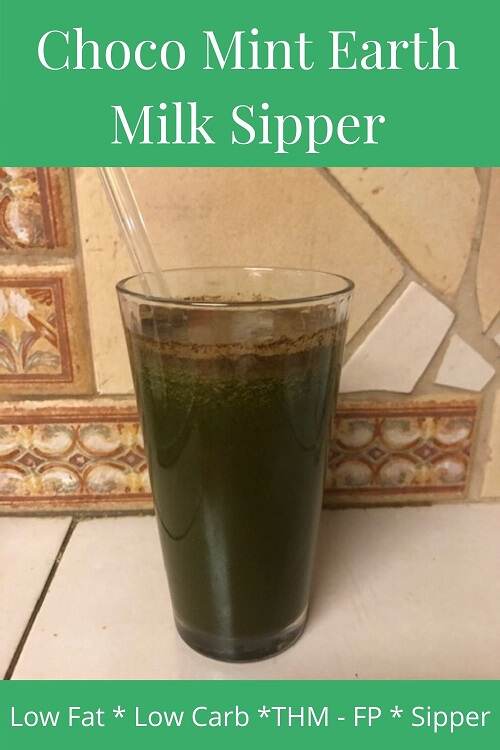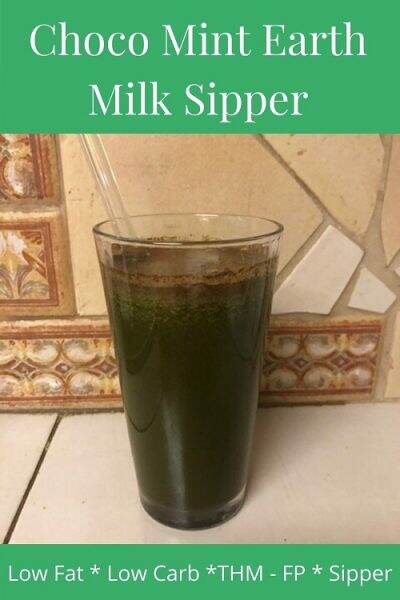 Several months ago, a lot of people were raving about the earth milk recipe in the Trim Healthy Mama facebook page. People who had never tried it before decided to give it a chance and ended up loving it.
I admit it hadn't looked like something I really wanted to try. I mean, who wants to drink spinach right? But I decided to give it a try anyway. After all, it's a lot easier than eating a salad, right?
*Affiliate links may be included in this post. As an Amazon Associate, I earn from qualifying purchases. Please see full disclosure policy here.
For those who don't know what earth milk is, it is a sipper, which is a drink that can be consumed any time of the day on the Trim Healthy Mama plan. It contains ingredients like leafy greens, oolong tea, collagen and mct oil which all have amazing health-boosting benefits.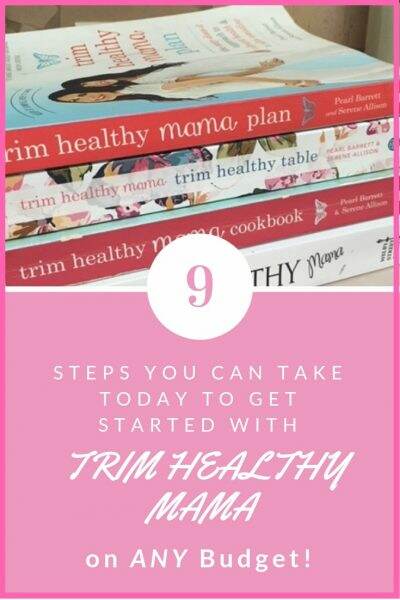 The first time I made it, I followed the recipe exactly as written in the Trim Healthy Mama Cookbook, with the cinnamon and the gelatin and all that. It wasn't my favorite, but it was definitely a lot better than I thought it would be.
I started tweaking it to my liking. I tried adding vanilla, omitting the step of sprinkling gelatin on water to dissolve, increasing the cocoa and adding peppermint. I also decided to try adding frozen okra.
I figured if I was already drinking a vegetable, I might as well drink 2. There are so many benefits to eating okra, I really wanted to find a way to add it to my daily regime.
Without the okra, the drink is more liquidy, which I actually prefer. However, I love having the added benefits of the okra, so I try to make sure I get at least one with okra. Sometimes I will have a second earth milk later in the day with just the spinach.
This chocolate earth milk recipe is a little different from the one in the book. I'm not sure I would add the okra to the regular earth milk recipe. It works in this one because peppermint is such a strong flavor.
Chocolate Mint Earth Milk Recipe
2 oolong tea bags, steeped in 1 cup hot water for several minutes. If you don't want the caffeine, you can use mint tea bags.
1 cup frozen okra (optional; you can use a cup of ice if you don't want to use the okra.)
1 cup packed spinach, or other leafy greens. And by packed, I mean I put spinach leaves in the measuring cup, press it down and keep adding leaves until it fills up the measuring cup even while pressed down.
After I dump it in the blender it looks like a lot more than a cup!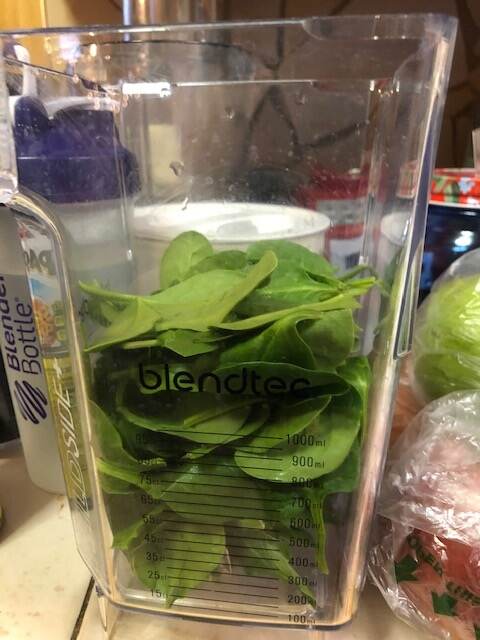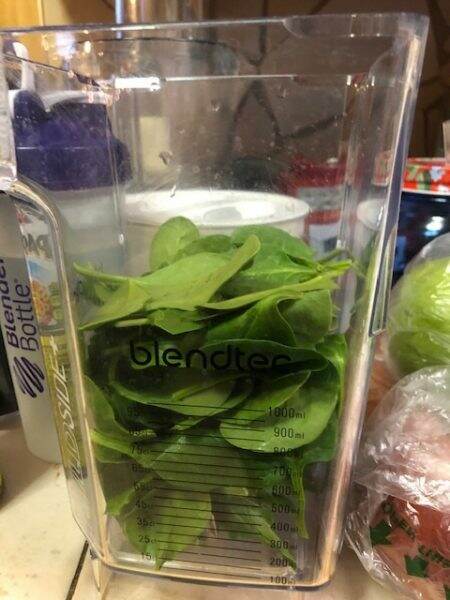 1 tsp collagen. You can use a tsp and keep it a sipper. I typically use a whole scoop (1 1/2 TBSP) and have it as part of my meal.
1 TBSP Pyure sweetener (or equivalent)
1 TBSP cocoa powder
1/2 tsp sunflower lecithin (optional)
1 tsp mct oil (optional)
1 tsp peppermint extract
2 pinches of mineral or sea salt
Add the okra (or ice), spinach leaves and oolong tea (remove the tea bags first) to the blender and blend until the okra is completely blended in. I have a Blendtec blender, so mine is done in about 30-40 seconds. Less powerful blenders may require more blending time.
Next, add the rest of the ingredients (collagen, sweetener, cocoa, lecithin, salt, mct oil and peppermint extract. Blend another 30 minutes then pour into a glass.
If you'd like to keep a dry mix on hand, you can use use the ratios below. You can even use this for other flavors of earth milk, since the peppermint is not added until you mix up the drink.
Dry Mix for Chocolate Earth Milk
1/4 cup collagen
3/4 cup Pyure sweetener
3/4 cup cocoa powder
2 TBSP sunflower lecithin (optional)
1/2 tsp of mineral or sea salt
Mix all the dry ingredients together and keep in a pint sized mason jar. Use 2 1/2 TBSP of this mix in place of the dry ingredients.
Want another sipper to try? Check out my Fruit Punch Good Girl Moonshine.