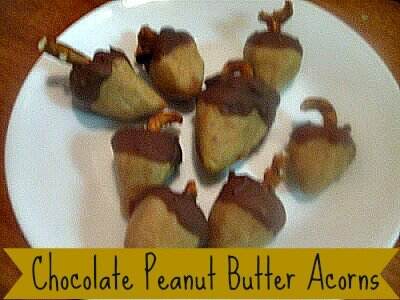 If you'd like a fall-themed way to indulge your passion for chocolate and peanut butter, these chocolate peanut butter acorns are perfect. And this recipe is simpler than my PB hearts recipe, but these you may need to keep in the fridge. I like my PB cups frozen anyway. 😛
To make these, you'll need:
3/4 cup peanut butter
1/2 cup (1 stick) softened butter
2 cups powdered sugar (None on hand? Make your own!)
1 cup chocolate chips (milk or semi-sweet)
mini-pretzels broken up for "stems"
Stir together the butter and peanut butter (or enlist a kid to do it). Add the powdered sugar and incorporate slowly.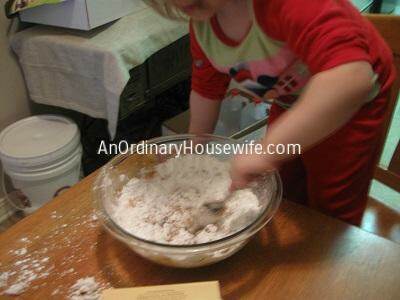 You should end up with a nice "dough."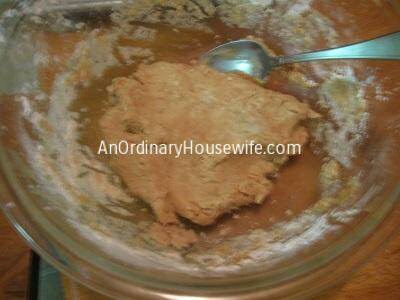 Take some of the dough, roll into a ball between your hands, and gently mold into an acorn shape. Place the "acorns" on the cookie sheet lined with wax paper and but in the fridge about an hour.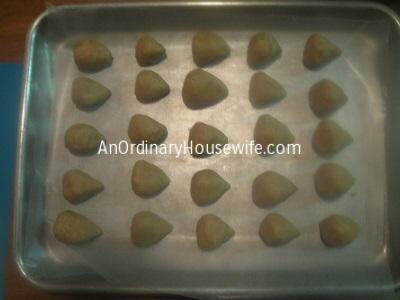 Melt the chocolate chips in a glass bowl over a pot of boiling water. You may need to add a tsp of shortening to make it smooth and liquidy. Dip the wide end of an acorn into the chocolate then stick a pretzel stem in before the chocolate firms up.
Put the acorns back in the fridge and remove when ready to eat!