Tasty Tuesday: Cuban Bread Recipe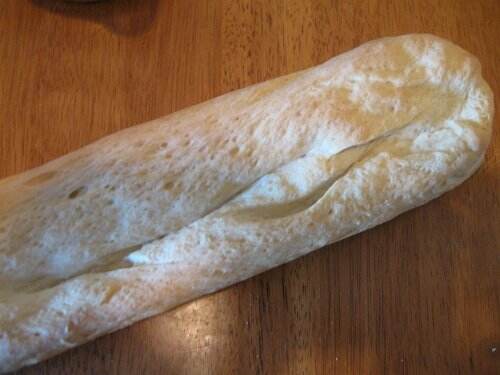 My hubby grew up in Tampa. And one of the things he really misses since we've moved out west is Cuban bread. If you've ever lived in Tampa, or maybe just visited, you might be familiar with the Cuban sandwich. And if it's not made with Cuban bread, it's not really a Cuban sandwich.
So, I set about trying to make Cuban bread. I came across this recipe and my husband was pretty impressed with the result. Cuban bread is crusty on the outside and porous on the inside. So, having been deprived of real Cuban bread for several month, this was pretty close!
For the right flavor, it's important to make the starter at least 24 hours in advance. Here's how you do that:
Dissolve 3/4 tsp active dry yeast in 1/3 cup warm water. After 5-10 minutes, add
1/3 cup flour. Cover and put in the fridge overnight. The first time I made this, I actually made the starter in the morning and allowed the starter to sit out several hours at room temperature and it still turned out ok.

Ingredients
2 1/4 tsp active dry yeast
1/2 Tbsp sugar
3/4 cup warm water
2 Tbsp lard or solid vegetable shortening, at room temperature
1/4 batch starter (probably about 3 TBSP or so)
1/2 Tbsp salt
2 cups bread or all-purpose flour (plus more as needed)

Dissolve yeast and sugar in 2 TBSP of the water. After 5-10 minutes, stir in shortening, water, and 3 TBSP of the starter. Add the flour and salt and mix and knead 6-8 minutes. This is one of those jobs I love my Kitchenaid mixer for! Add flour as needed, until the dough is pliable and not sticky.
Transfer to a lightly oiled bowl, cover and let rise in a warm, draft-free spot until it doubles its' bulk, about 45 minutes.

Divide the dough in half and roll each piece into a 14 inch long tube (kind of like making a snake with play-dough) and place on a French loaf pan greased and sprinkled with fine cornmeal or semolina flour. You could use a cookie sheet, but in my opinion, it makes the loaves too flat.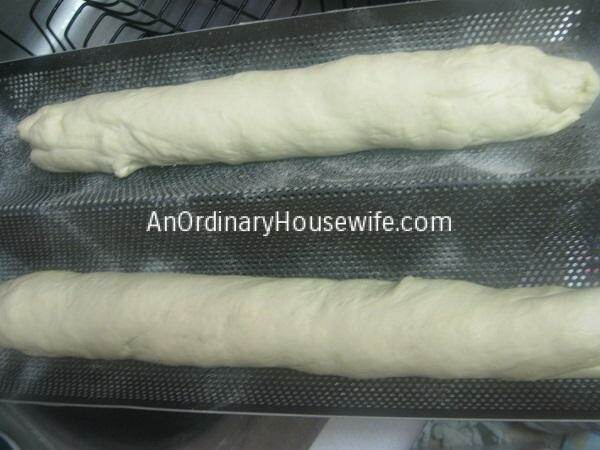 Place a piece of greased plastic wrap over the loaves, followed by a large cotton dish cloth damped with warm water. Make sure the loaves are completely covered. Let rise in a warm place about an hour.
After about an hour, gently lift the plastic wrap off and put the pan into an oven preheated to 350 degrees and bake about 30 minutes. It will have a somewhat porous texture inside. DH says this is how it's supposed to be!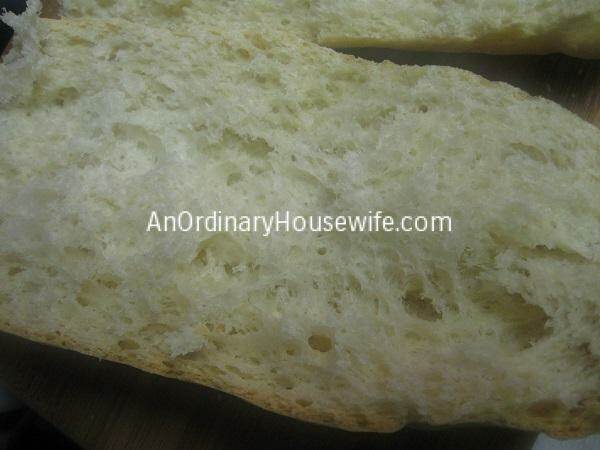 Use it to go with your next Cuban meal or Cuban sandwich!
Have you ever had Cuban bread before?