Fauxtisserie Crockpot Chicken Recipe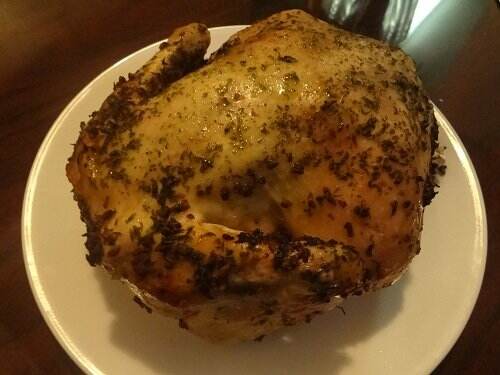 The secret method to this fall apart chicken–the crockpot. Though it's not really a secret, since lots of people do it. It even has a name–"fauxtisserie." And it is super easy to do.
     First, you make five or six balls of aluminum foil and put them in the crockpot, like so: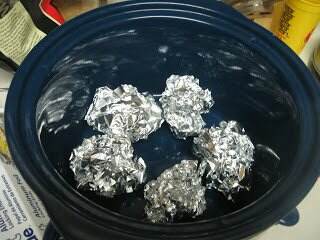 Then you will add you chicken and rub it with olive oil and seasonings of your choice.
I like this combo:
2 TBSP salt
4 tsp minced garlic
4 tsp dried parsley
1 tsp onion powder
1 1/2 tsp thyme
1 1/2 tsp tarragon
2 tsp pepper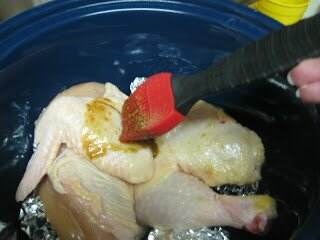 Cook the chicken 4-5 hours on high. If you go to work, or will be gone all day, you could probably cook it on low 8-10 hours. No need to add water and the chicken is still moist and juicy. If you feel the outside is not crispy enough, stick in the oven at 450 degrees for about 10 minutes. Then you will have the prefect chicken with a juicy, fall apart inside and crispy outside. Yum!