Make it Monday: Sealife Sensory Bag
Sensory Bag Homemade Baby Toy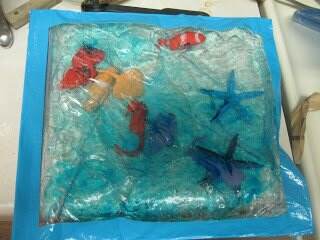 I got this idea from Plain Vanilla Mom. It is a "sensory bag" and makes a fun homemade baby toy! I used a gallon ziploc bag, a big jar of clear hair gel, Duck tape and some plastic fish and sea creatures I got from the dollar store.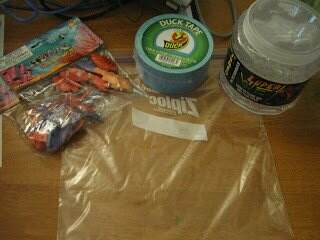 These are the lucky creatures that got selected for the sealife bag.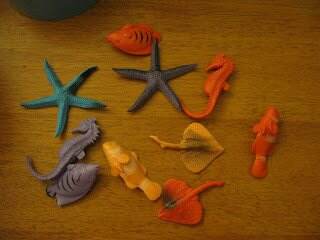 I added the entire contents of a 2 lb jar of hair gel and one drop of blue food coloring. I have read that some people use body wash and some use just water.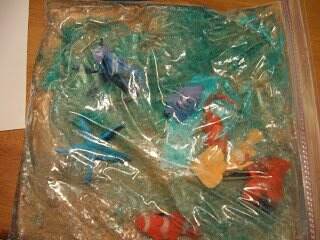 I reinforced the sides with Duck tape. I have seen others that use clear packing tape. I wish I had thought to do that! Next time, I will. Even so, I might go over the "windows" of this one anyway. 🙂
     This makes a fun tummy time "squishy toy" for baby.
Caution: Do NOT leave baby unattended with this. Teeth or nails could puncture the bag.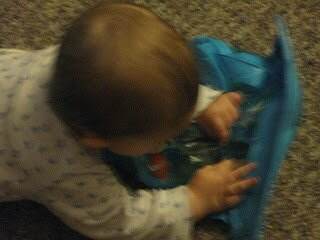 Lots of fun!