Garlic Gold: The Gourmet Garlic Experience
 I received a Garlic Gold Gift Box for my review. Opinions are my own.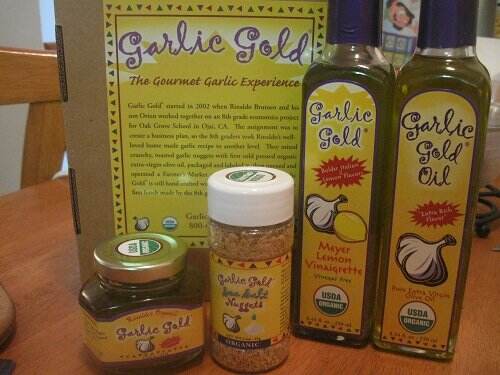 If you've been following me for a while you may remember the first time I posted about Garlic Gold. For those who have not heard of it before, the original Garlic Gold is roasted garlic bits immersed in extra virgin olive oil.

Starting out of an 11th grade entrepreneurship project, the company now includes garlic infused olive oil, 3 kinds of vingarettes and 6 varieties of Garlic Gold Nuggets, in addition to the orginal Garlic Gold.
If you'd like a great starting point for your Garlic Gold experience, I highly recommend the Garlic Gold Gift Box. This way you get a sampling of Garlic Gold's olive oil, vinegarette, nuggets and, of course, a jar of Garlic Gold.
The garlic sea salt nuggets have become one of my cooking staples. They are fabulous for adding just the right amount of flavor to stir fry, spaghetti sauce or mashed potatoes. You can check out their recipe page for even more great ideas!
And as for the original Garlic Gold, I love to use it for dipping bread. I just pour a little Garlic Gold on a saucer, sprinkle on a bit of basil and oregano and dip away!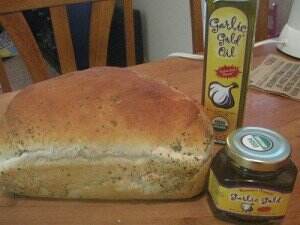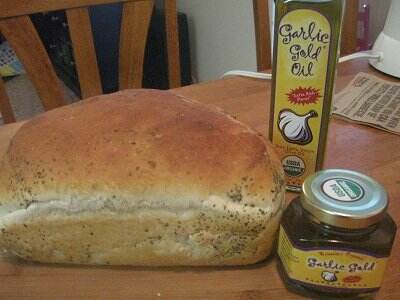 Want to know how make an easy and delicious bread for dipping? Take a frozen loaf of premade bread dough (Rhode's is my favorite), thaw it out and knead in 1 tsp each of basil, oregano and rosemary. Allow it to rise and bake. So delicious, and a perfect pairing for Garlic Gold!
Garlic Gold offers free shipping on orders over $45. So make sure you try a bit of everything!
Check out Garlic Gold today and see what you can do with it:
website * facebook * twitter * pinterest