Make it Monday: Homemade Bath Paint
Homemade Bath Paint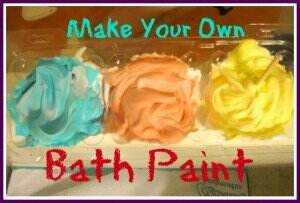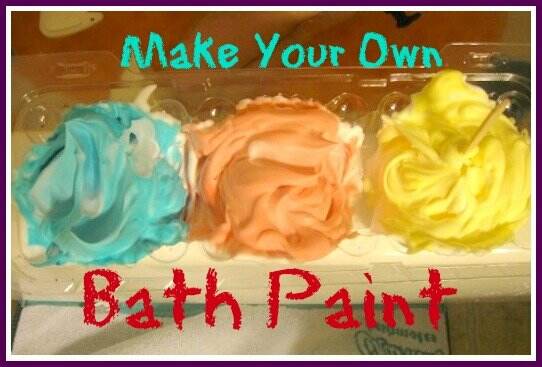 The first time I wanted to look into making tub-paints (like it isn't hard enough getting my daughter out of the bath tub!) I found this recipe. 
     1 TBSP corn starch (more if you want thicker consistency) 
     1/3 cup dish detergent (eco-friendly is better for little ones' skin)
     food coloring (a drop will go a long way!) 
  However, while this recipe was all well and good and pretty cheap, I've found an even easier solution. Just use shaving cream!
     You can buy a can of shaving cream for about $1 and it lasts a while. I sprayed about 2/3 cup into a small storage container and add a drop of food coloring. 
     And there you have it. You got the fun, gooey consistency your kids (and I must admit, I) love! It's easy to make and to clean up. Only thing is, it doesn't really keep, so don't try to make extra for next time, because it will dissolve.
     My daughter loved both of them, so I recommend you try out these cheap and easy recipes