Make it Monday: Waterwall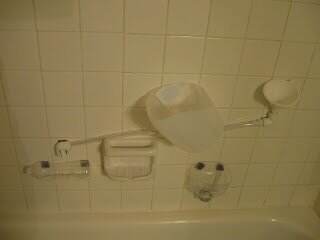 Well, I made this "waterwall" for my daughter to play with in the bath. I need to try and get some waterproof  adhesive, because this one did eventually get "wetted" off. But you can at least get the idea.
     It is actually pretty simple to make a waterwall. You just need some plastic bottles/containers with holes cut in them. If you wanna get fancy, you can get some plumbing tube and pipes. As you can see here, I got a couple of PVC pipe elbows and a nylon hose adapter to go with my tube.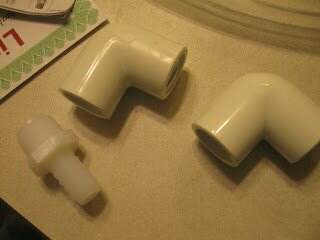 I attached the tube to the adapter, then to the elbow.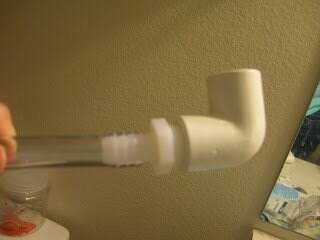 I attached the elbow to the wall and I stuck a funnel in one end.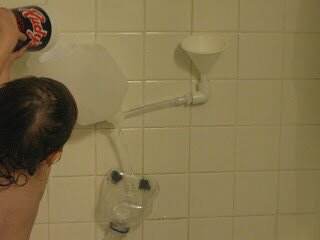 And here's where the tube ends (into another elbow). This is a water bottle with some holes cut into it to make it "sprinkle."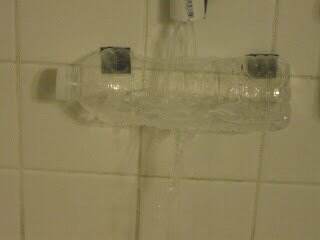 My waterwall is fairly basic. I could make it only so high, since my daughter is only so tall. But you can make it as simple or complex as you want. All you need are some basic supplies and your imagination!