Make it Monday: Oatmeal Lavendar Diaper Cream
Homemade Diaper Cream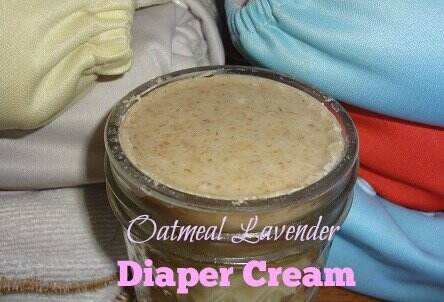 I received a pound of shea butter from Cleopatra's Choice. Shea butter is a key ingredient in homemade skincare products. I decided to use mine in my favorite natural homemade diaper cream recipe. I know there are a lot of diapering moms out there and I know a lot of you (us) would rather not put a lot of ingredients we can't pronounce on our babies' bottoms. 
I adapted this recipe from Wellness Mama, who has a plethora of healthy living advice and recipes, so be sure to check out her site too! She is grain-free, so she would not add the oats, but I feel like oats have a soothing quality on skin. Also, I added the lavender leaves for lavender's natural anti-bacterial qualities.
This diaper cream will be runny the first couple days but will solidify, as its main ingredient is coconut oil.
So, here is the recipe: 
1/2 cup coconut oil
1 TBSP Camomile flowers
1 TBSP Calendula flowers
1 TBSP Lavendar flowers

1/4 cup shea butter
1/4 cup ground oats
2 TBSP arrowroot, zinc oxide powder or corn starch (I used corn starch)
Melt the oil and shea butter in a glass bowl over a pot of boiling water. Make sure the water is not touching the bowl. You only want the steam touching the bowl. Add the lavendar, camomile and calendula flowers. Heat on medium-low for 1 to 1 1/2 hours.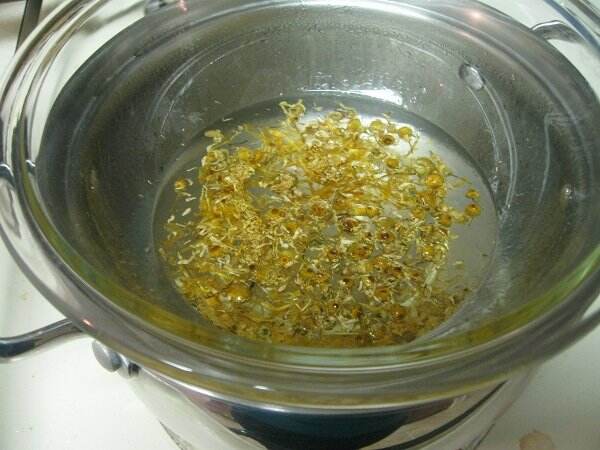 Using a mesh metal strainer, strain out the oil into a jar or bowl, leaving the flowers behind. Stir in the ground oats and  corn starch by mashing into the oil. If you are using a mason jar, you can probably screw your blender blade on and use the blender. 
Allow the mixture to cool and it is ready to use! I use a craft stick to apply, as it is quite runny. But coconut oil and the other ingredients all have properties that are beneficial to baby's skin. You should use a liner if using a cloth diaper (which I do anyway!). By the way, you can use this as a moisturizer for yourself, too!
I received one or more of the products mentioned above for free using Tomoson.com. Regardless, I only recommend products or services I use personally and believe will be good for my readers.