Low Carb Cuban Pressed Sandwich
Low Carb Cuban Sandwich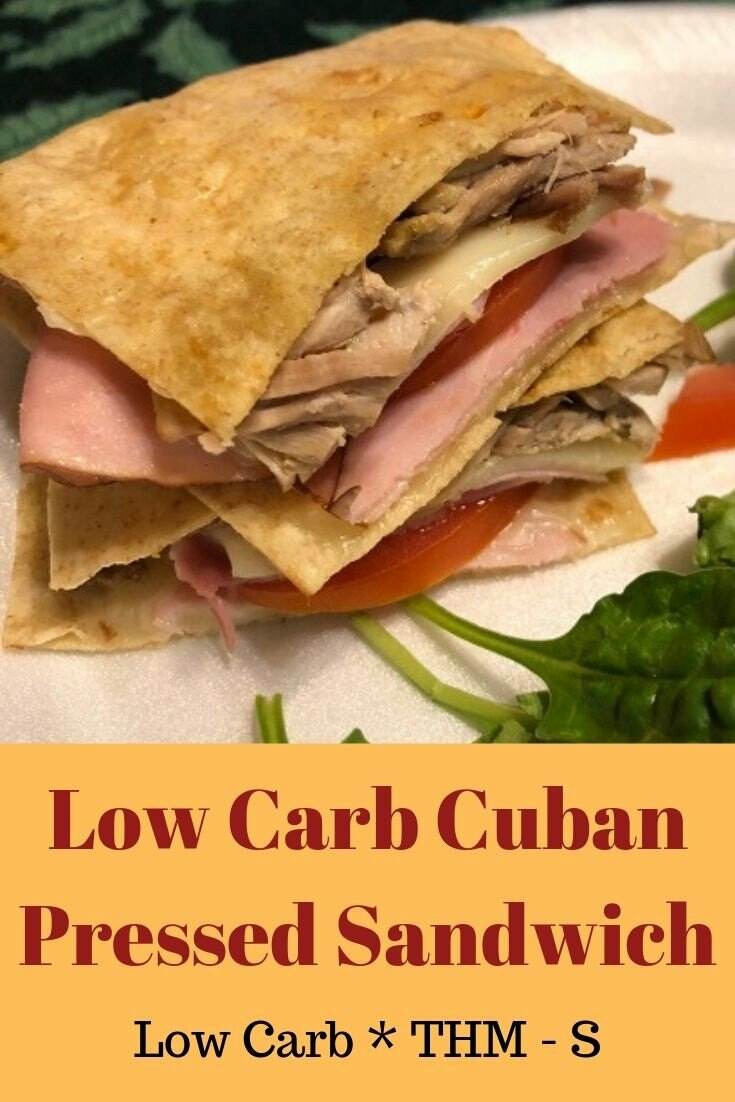 So, last week I brought you the Instant pot shredded pork recipe. And now's the part where I tell you the real reason I like to make it is so I have pork left over to make a Cuban sandwich. Because once you have the shredded pork made, this is super easy to put together. So Whenever I make the shredded Cuban pork meal, I'm always planning to make Cuban Sandwiches later in the week!
*Affiliate links are included in this post. Please see full disclosure policy here.
I'm going with my experience living in Tampa, FL for what makes a Cuban sandwich. Traditionally, a Cuban sandwich has the following: roasted pork, ham, swiss cheese, pickles, mustard and Cuban bread. But some places will also add tomato, shredded lettuce, salami and mayo if you want them to.
Unfortunately, real, traditional Cuban bread is not on plan. Sorry, but there's just no getting around that. So I use a Joseph's lavash. I actually cut it into 6 pieces, and use 2 of them for a sandwich. If you want something a little puffier, but still on plan (on Trim Healthy Mama), you can use a Smart Bun. But I find the lavash works great for this and doesn't drown out the flavors of the sandwich. If you want to make them for people not following THM, you can use regular hogie rolls.
And my Tampa born and raised husband insists a mustard/mayo mix must be used, and not just mustard. And it has to be mixed, not just adding mayo to the sandwich. So I make a mix of about 3 TBSP mayo and 1 tsp mustard that can be used for a few sandwiches.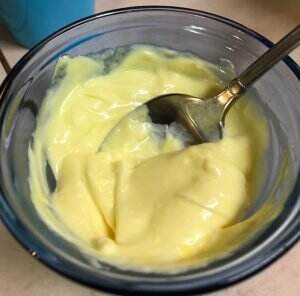 Another thing that's important is pressing the "Cuban." I use my waffle maker for this. I have also used 2 cast iron skillets (one smaller than the other) before.
Low Carb Cuban Sandwich
Joseph's lavash, or other bread; If using anything other than lavash, smear a tiny bit of butter on the top of the top slice and bottom of the bottom slice
1/4 cup shredded pork
3 slices black forest ham
1-2 slices swiss cheese (I prefer lacey swiss, but any will do)
dill pickle slices
mustard, or mustard/mayo mix made by mixing 3 TBSP mayo and 1 tsp mustard
optional toppings: salami, tomato slices, shredded lettuce
First, turn on the waffle maker so it can heat up. Lay out a piece of aluminum foil, large enough to wrap the sandwich in. Place the piece of lavash on it, followed by the pickles, shredded pork, swiss cheese, ham, salami (if using) and other piece of bread. Wrap the sandwich with the foil and place it in the waffle or sandwich maker
Put the lid on top of the sandwich and press down. It won't close all the way, but just leave it there for about 5 minutes or so. You may need to add a couple minutes if using thicker bread.
When the sandwich is done, take off the top piece of bread and put the mustard or mayo mix on it. Add tomato slices and lettuce to the sandwich, if using, and replace the bread. Cut in half an enjoy warm with a side salad.