On the Go with WaterWipes!
This post was sponsored by WaterWipes as part of an Influencer Activation for Influence Central and all opinions expressed in my post are my own.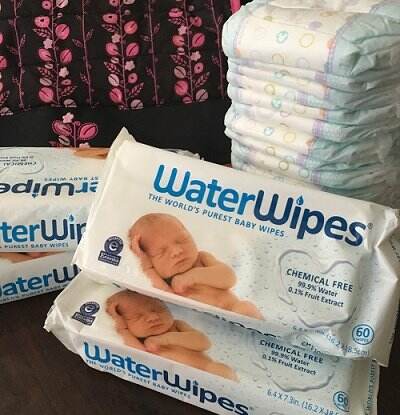 If you have kids, you know life can get pretty messy. Especially if you have young children, as in babies , toddlers, and pretty much anyone under the age of ten. Sure, there is the obvious diaper change scenario, but even for a child no longer in diapers, there are plenty of opportunities for getting sticky and messy.
When I'm out and about with my family, at the park, at a restaurant, at a museum or any other venue, it is inevitable that at least one of my little bits will approach me with sticky hands, a runny nose or a dirty face. Obviously soap and water would be the ideal thing to use, but when we're out and about, that's not always an option, or at least it's a difficult one.
So, I always have to make sure I have wet wipes on hand when I'm out for the day. Wet wipes are super-convenient to have on hand, but many brands contain ingredients of a dubious nature. WaterWipes, however, contain only water (99.9%) and grapefruit seed extract (.1%). That is about as pure and natural as you can get in a packaged baby wipe.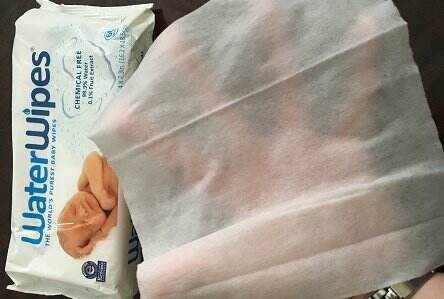 WaterWipes are a little thinner than I like, but they still get the job done and I think it's worth it to not have undesireable "extra" ingredients on my little ones' skin. But even though they are thin, I have not had a problem with them tearing, and I've used them on hands, faces and for diaper changes. One time I even used one to spot-clean because it was the closest, most convenient thing on hand!

I don't care what age your kids are, these are great to have in your purse, in your car or at home. The package does recommend you don't move the wipes to a different container because you may need to flip the package to redistribute moisture. It is mostly water, after all. But the package is a small enough size to be easily stored in your purse or diaper bag. You can even keep the package in an old wipes container, if you prefer.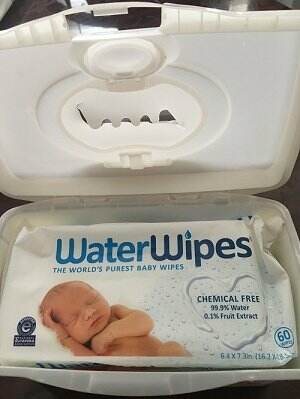 By now you're probably wondering where you can get these all natural wipes, am I right? You can start by checking out the WaterWipes store locator to see if a retailer near you carries them. They are also available at several online retailers, including Walmart.com.
Now through December 9, you can enter to win one of 5 $100 Walmart gift cards! To enter you just need to participate via the form below. I-C will randomly select winners from all program entries and will facilitate fulfillment of the winning prizes (5 winners).

Good luck!
Save
Save