Fun Friday: Patriotic Strawberries
Red White and Blue Strawberries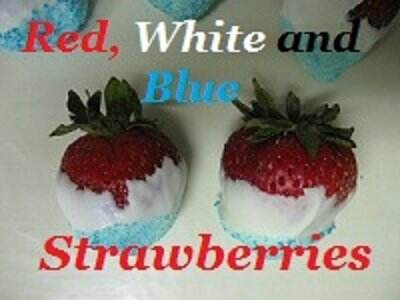 Here is a fun and tasty treat if you're looking for fourth of July snack ideas! It's relatively simple to do. All you need is strawberries, white chocolate chips and blue colored sugar. 

     Make sure all your supplies are ready before you start dipping. Put a drop or two of blue food coloring into a few TBSP sugar. Wash and dry your straw berries. Lay out a piece of wax paper. Melt your chocolate chips.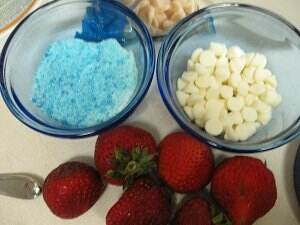 Dip the strawberries into the white chocolate, leaving almost a third uncovered. Then lightly dip the tip into the blue sugar and lay it on the wax paper to dry.
And be careful. They're addicting!