My #SleepNumber Experience (Part 3, Using the Bed)

My Sleep Number Review (Using the Bed)


     Well, I've had my new m7 Sleep Number bed for about 2 weeks now. If you haven't yet, be sure to check out my first post on the store visit and the one on the delivery.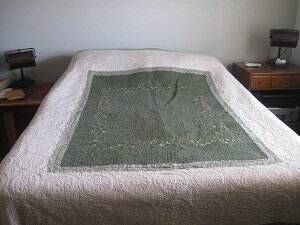 We're still getting used to the novelty of being able to change the setting. I'm a person who sometimes has trouble making a decision, so I had to mess around with it a little bit. 
     During my store visit, we established my sleep number is 30 and my husband's is 50. Even though we've both experimented with other numbers, we still find those numbers are the best that work for us.

     I thought I would try 25 a couple nights. It felt really nice and soft when I was lying still on my back. But when I tried to roll from one side to another, it felt I was sunk too deeply. So I moved it back to 30, which is slightly firmer, but I can move more comfortably on that number.
     My husband loves the bed. Even on full firmness, it's still a little softer than our previous bed–something DH was always complaining about. And since he was sick a couple days earlier this week, he said he really noticed the difference from the other bed. And even though his "sleep number" is 50, he had no trouble taking an unintentional nap on 100 (full setting).
     So, in summary, this is the fun, comfortable bed we didn't realize we needed. What's great about the Sleep Number bed is the individual settings. If you're considering a Sleep Number bed, or even if you're just curious, I recommend you make an appointment (or maybe just stop by!) your local Sleep Number store. You can try out beds and there will be a sleep professional there to answer any questions you may have. 
     So far it has been a really great experience for us and everyone we have interacted with in the process had been very friendly and helpful, even offering info about their own experiences with their sleep number beds. Both our sleep professional and delivery person told us their number and which bed they preferred!
     You can see all the beds Sleep Number has to offer on Sleep Number website and compare features! You can also find Sleep Number on facebook, twitter and YouTube.
I received one or more of the products mentioned above for free for evaluation purposes. However, all opinions expressed are still 100% my own. I am disclosing this in accordance with the Federal Trade Commissions 16, CFR part 255 Guides Concerning the Use of Endorsements and Testimonials in Advertising. Please see my full disclosure policy HERE.