Fun Friday: Cute (Not Scary!) Spiders!
Spider Halloween Craft for Kids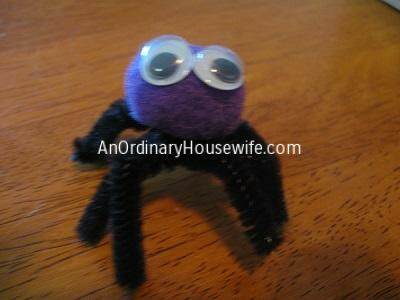 Would you like one of these cute little spiders? (Don't worry, they don't bite! 😉 These are cute spiders so even young kids will like them–especially if they get to help make them! They make a fun Halloween craft and you can use them as favors or decorations at a Halloween party!
For each spider you need:
1 black pipe cleaner, cut into 4 equal parts
1 pom pom in color of choice (almost an inch in diameter)
2 small googly eyes
glue
First, holding the 4 pieces of pipe cleaner in a bundle, twist them around the middle a couple of times so they don't come loose.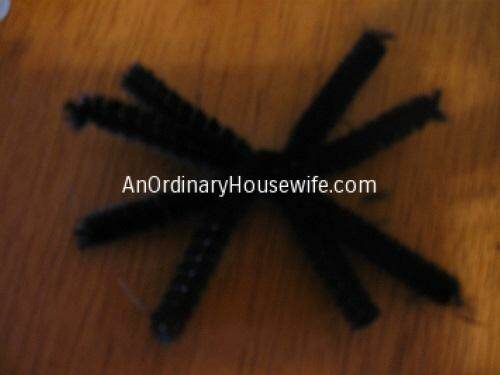 Bend the legs so that the spider will be "standing." Put a generous amount of glue on the middle, attach the pom pom and googly eyes.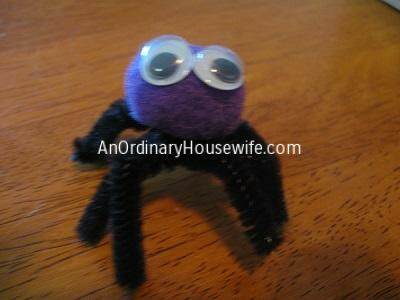 Allow to dry, then attach to a web of paper or yarn, or just a string. Or just set it on the table. It's cute either way!